The public charges against Pedro Piqueras for his "reckless" connection from La Palma: "What irresponsibility"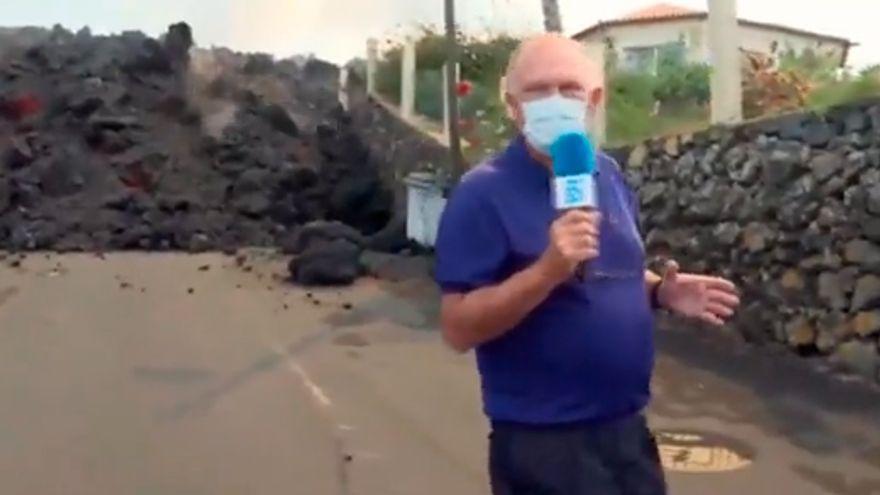 Television continues to be very aware of the erupting volcano located in the Cumbre Vieja area of ​​La Palma (Canary Islands). Due to this event, the main chains they have sent teams to the island so that they report live on the last hour, as well as some of their most recognized faces. It is the case of Pedro Piqueras, which this afternoon has surprised the viewers of the evening news program.
At 3:00 p.m., David cantero He has connected live with the presenter of the nightly edition of 'Informativos Telecinco', who has traveled to La Palma to tell in first person all the news about the volcano, which has two large fissures and nine mouths. "Very Few times we journalists can cover live what is the eruption of a volcano. We have covered events of all kinds, but this is impressive, "he began by saying.
The journalist, who has reported that the lava will reach the sea at 8:00 pm this Monday, insisted that "seeing how lava and fire come out from the crater is really impressive." "It is a unique event because it has been broadcast live since yesterday with all possible images", has recognized Piqueras.
The presenter of Telecinco has defined this phenomenon as a return "to millions of years ago, when the Canary Islands were formed". "The pity is that many people are losing their homes," he lamented.
One of his last live connections has outraged the public. Piqueras appeared in front of some houses that were consumed by lava, a few meters from the enormous tongue of fire that advanced towards him. "That is already being reckless, they are passing …". "Then they ask for caution so that people do not come to take pictures. I do not see the need to get so close to the truth. A little coherence." "They are 5 meters away while they ask the population not to be morbid and not to approach", are some of the comments that have occurred from the bird's social network.