The PSOE turns to the presentation of Darias as a candidate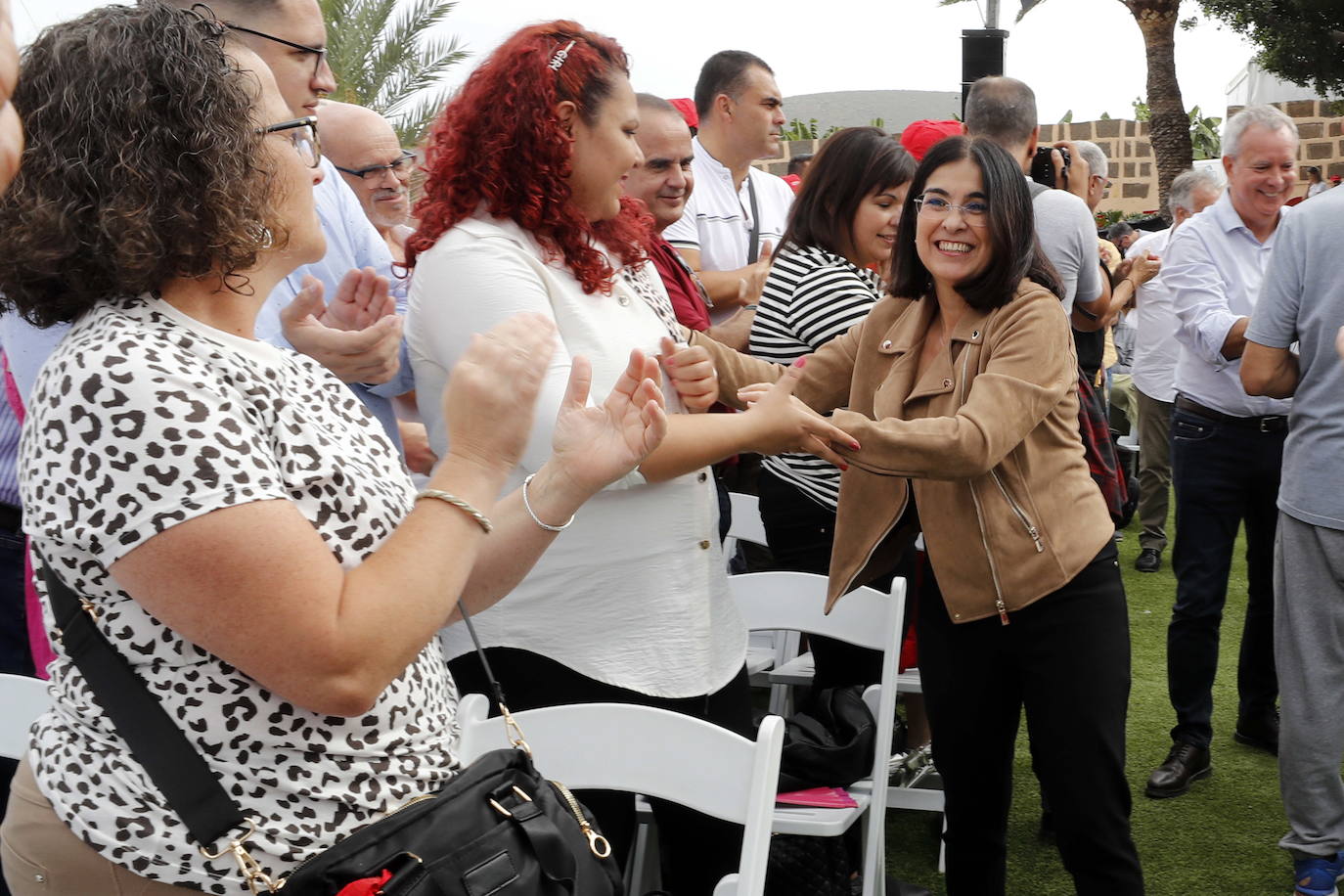 The socialists hold an event next Saturday to publicly announce that the minister is running for mayor
The Minister of Health, Carolina Dariashas planned
announce publicly next Saturday his
application to be mayor of
The Gran Canarian palms in the elections of
May 2023.
It will do so in an act called by the
Socialist Party in the
Alfredo Kraus Auditorium who will have the presence of his partner in the Cabinet of Pedro Sánchez,
finance minister and deputy general secretary of the PSOE,
Maria Jesus Montero.
This meeting will also be shared by the president of the Canary Islands Executive and general secretary of the socialists of the islands,
Angel Victor Torres; the insular leader and counselor of Public Works,
Sebastian Franquis; and the mayor and leader of the capital's socialists,
Augusto Hidalgo.
The official deadline to attend the
primaries from which the name at the top of the list will appear
City hall will be the
Monday 21 and Tuesday 22 November.
However, once it was known that Darias would take on the challenge of fighting for the Mayor's Office, the other militants who had shown interest in running for this internal process -the councilor
Immaculate Medina and the island councilor
Isabel Mena- have already announced that
they will not be an alternative.
Although for months there has been speculation about the possibility that the head of Health will return to the Las Palmas de Gran Canaria City Council to lead the socialist party, it was not until a few days ago that the federal leadership announced to the Canarian leaders that it had already taken the decision in this regard and was confirmed last weekend at the
Rose Festival held in Arucas.
In this act of
PSOE of Gran CanariaDarias, without explicitly expressing himself on this matter, addressed his colleagues to point out: "Here, I am, with you, at the service of the party and at the disposal of the citizenry, for whatever you want."