The PSOE seeks to end the Senate veto to the deficit path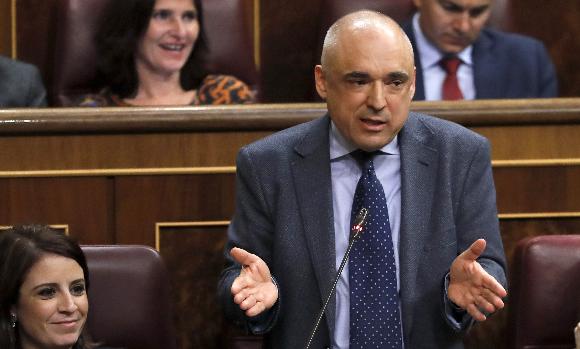 MADRID
Updated:
save

The PSOE has restarted the procedures to modify the budget stability law that the government of Mariano Rajoy and with what is sought to eliminate the veto currently held by the Senate on the path of budgetary stability. In this way, if the Senate rejects the spending ceiling proposed by the government, Congress could revert this decision with a new vote.
This has been announced Rafael Simancas, Deputy spokesman of the Socialists in Congress, in statements to the media after the Board of Spokespersons, where he has assured that his group seeks to "end the senatorial veto that at the time included the unfinished Montoro». "We want agility in the processing of the path of stability", so that the General State Budget can be processed "as soon as possible."
It is not the first time that the Socialists try to end this regulation. Specifically, in 2018 this initiative was presented together with United We and ERC to facilitate the approval of the expenditure ceiling of the Government of Pedro Sánchez. However, the majority of the PP and Citizens at the Table of Congress rejected it and finally the Senate knocked down the increase in the ceiling of expenditure agreed by the Government and Unidos Podemos.