The PSOE faces Díaz for his proposal to cap food prices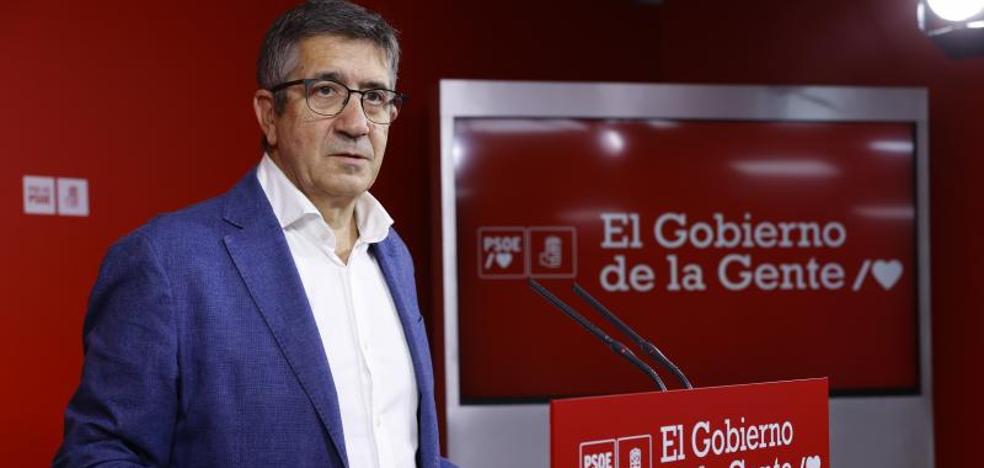 Patxi López sees it as "dubious legality" and proposes "acting in other fields", but the second vice president insists
Neither a large part of the Government nor the PSOE likes the idea of ​​the second vice president, Yolanda Díaz, of capping the prices of basic foodstuffs to alleviate the burden on families in the face of escalating inflation. This Tuesday the socialist spokesman in Congress, Patxi López, joined other critical voices from within the Executive such as the Minister of Agriculture, Luis Planas, or the Minister Spokesperson, Isabel Rodríguez, and warned that the proposal of the Minister of Labor of Setting maximums for some 20 or 30 essential products in the shopping basket is of "dubious legality", for which he proposed "acting in other fields".
Thus, the parliamentary spokesman for the PSOE indicated that it is better to opt for other ways such as – he gave an example – the Food Chain Law. "It was in great demand" and it is "a first conquest" so that the agri-food sector "does not have to sell its products below cost," he specified. "We help in the way that we can help and not committing something that could be illegal," he defended.
But Díaz did not wrinkle and returned at a press conference from Moncloa to advocate an agreement with large distribution and consumers to cap the prices of basic foods, which include bread, milk, eggs or fruit. "We are studying measures that, as you know, are legal and have been deployed and have had good effects in France," he noted. In addition, he stressed that the President of the Government, Pedro Sánchez, is "fully focused" on lowering inflation and, therefore, all the measures that "go with the logic of this Government" are being studied, such as reaching an agreement between consumer associations and large retailers, a "completely legal" initiative that has been carried out in France and has also had "positive effects".
For her part, the Government spokesperson, Isabel Rodríguez, stated that it is "very important" to make an effort for a pedagogy focused on giving families peace of mind. "On many occasions, political debates do not interest anyone, but at this time, when they affect things to eat, families are attentive to what we say to each other and, in this case, it is very important to do this exercise in pedagogy. to convey to the citizenry, as the president did in the debate on the State of the Nation, that whatever the adversity, they will have the protection of their Government", he pointed out.
Therefore, he affirmed that the Government does not stop exploring ways to make "useful and effective" proposals such as those adopted in the field of transport.