The PSOE estimates that 250,000 immigrants a year will be needed to pay pensions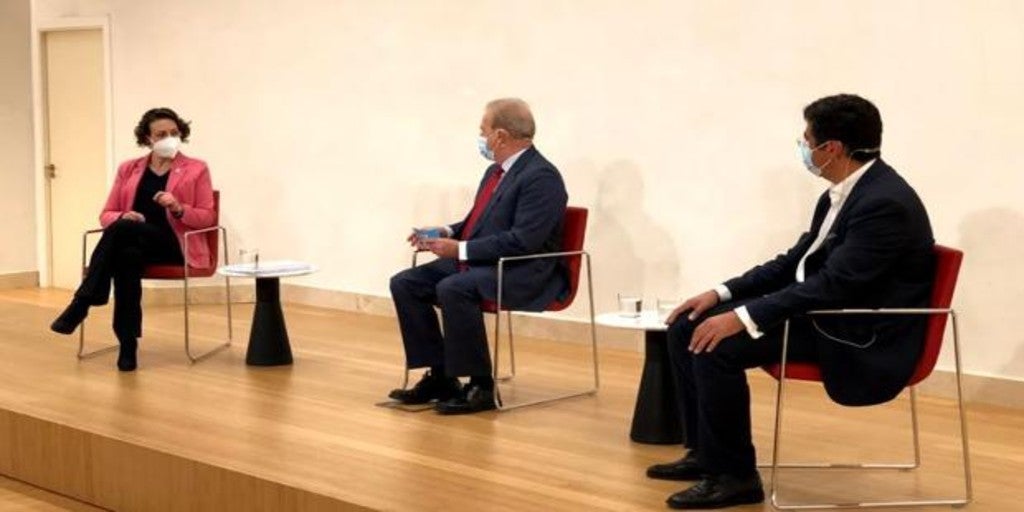 Madrid
Updated:
save

The former Minister of Labor and president of the Toledo Pact Commission, Magdalena Valerio, has assured that Spain needs to bet on "a regular, safe and orderly immigration of some 250,000 people a year" to be able to face the payment of pensions. Valerio has assured that it is "Good news that we are able to grow old", but he has warned that we already pay 10 million pensions monthly and that this figure will increase to "15 million" in 2050. Some statements he made during his speech in a discussion at the Next Forum organized by the AXA Foundation.
In line with the foregoing, the vice president of Fundación AXA Luis Sáenz de Jáuregui, has considered that without this contribution of immigrants we would be aging "Practically seven hours a day", and that the problem will worsen when the retirement of the generation known as the "baby boom" begins around 2025. In this sense, he added that "Every day that passes, Spain ages 4.8 hours".
For his part, Valerio has considered that «It is good news that we are able to grow old» and recalled that, today, "we are paying 10 million pensions per month" and that this figure will increase to 15 million in 2050.
Similarly, during the discussion, the former minister has also made reference to other points of agreement reached within the Toledo Pact Commission such as the retirement age. «The Toledo Pact recommends that the real age should coincide with the legal one. That is to say, 64.6 years », has pointed out the socialist leader who chairs this commission. To achieve this end, he has opted to "reduce early retirements." In addition to encouraging those who can extend their professional stage to do so: "There are people who do not know that encouraging their working life will increase their subsequent pension", has added.
In addition, the vice president of the AXA Foundation, recalled that there are other pensions aside from retirement: widowhood, disability, orphanhood … which in the opinion of this expert shows "The solidarity of the system". In any case, both have agreed on what the three pillars should be on which the system should be based: public pension, company pension plans and private pension plans. «We have to have a strong, sustainable first pillar, but a second and third pillar that must be complementary. What does it mean? That it is not the main thing, but also that it cannot not exist ", he pointed out.
As for younger workers, the also president of the Toledo Pact Commission has assured that "So that in this country you do not receive a pension, no one has to work". In this sense, he added that despite the fact that there are fewer people working, "productivity" will increase and mentioned the need to generate new jobs linked to Digitization and the Green Economy in line with European funds.
He has also highlighted the fight against fraud as another important element. In this regard, Magdalena Valerio has assured that "a computer tool to fight fraud is in operation that, through Big Data, is capable of monitoring companies that are breaking the law."