The PSOE criticizes the "incompetence" of the Government in the management of hydraulic works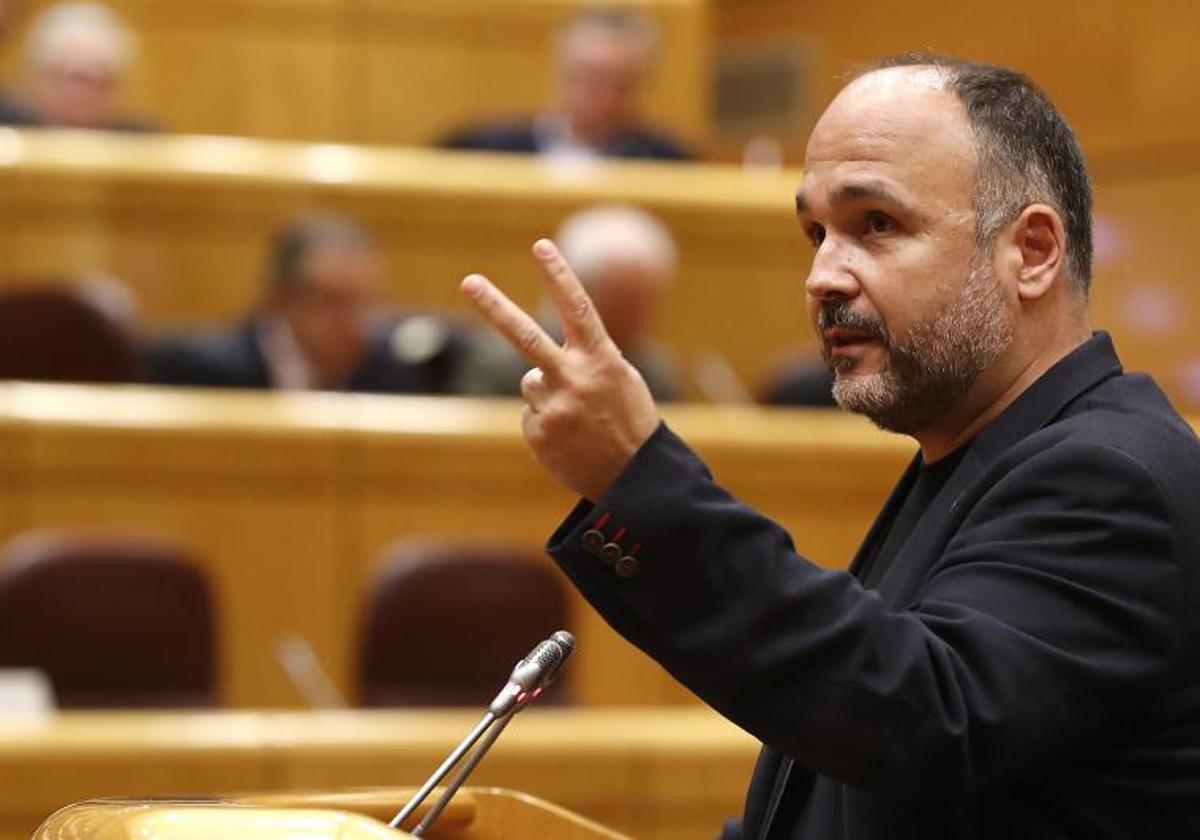 This Tuesday, the PSOE criticized the "incompetence" and "paralysis" in the current management of hydraulic works, an area in which it assured that the previous regional Executive left more than 50 drafted projects while that of CC, PP, AHI and ASG "has not been able to move even one forward."
The former Minister of Ecological Transition and current senator for the Autonomous Community, Jose Antonio Valbuenahas therefore demanded that "work to get them out and don't look for excuses" to justify their inaction in these four months that they have been governing, as reported by the PSOE in a statement.
Valbuena does not understand why the current managers blame the previous management and allude to the fact that there are projects without land, "when there are eight of them that do not need land to start them - because they are expansions - and there are others that have land available, how is the case of the Alajeró treatment plant and the adaptation of the Vallehermoso WWTP (both in La Gomera) or the Macher, La Asomada and los Topes Collector (Lanzarote).
The senator has also criticized that in 2019 the previous Canarian Government "found that it had not planned any projects during the previous mandate. From 2015 to 2019 they did nothing. "Anyone can verify by going to the technical office that their projects regarding hydraulic works were zero," he pointed out.
Regarding budget execution, he stated that the Government chaired by Ángel Víctor Torres also had to manage a budget from the previous government in 2019 "and had no problem executing it."
The Canarian PSOE remembers that the second half of the year - which is the one in which the most execution occurs - depends on the current team and considers that «will not be able to execute even half of the budgets assigned to the Water area. That's why they are putting the bandage before the wound," she stressed.
Valbuena added that The hydrological plans of Fuerteventura and Lanzarote were also ready in the previous legislature "and they have to comply with them."
The problem, in his opinion, is that, in four months, "they have not wanted to convene the Autonomous Environmental Assessment Commission, "that with the previous government it met once a month."
If the environmental organ does not work, the paralysis "is absolute", added Valbuena, who has warned that if these plans are not approved before the end of the year, there is a risk of being sanctioned by the EU and having to return European Next Generation funds.
For Valbuena, the only interest that exists in the General Directorate of Water is that of "blame the previous government or copy the same ideas"since they have announced the creation of a water observatory, which was already planned with a budget of six million euros.