The provinces where it is easier to find homes below 100,000 euros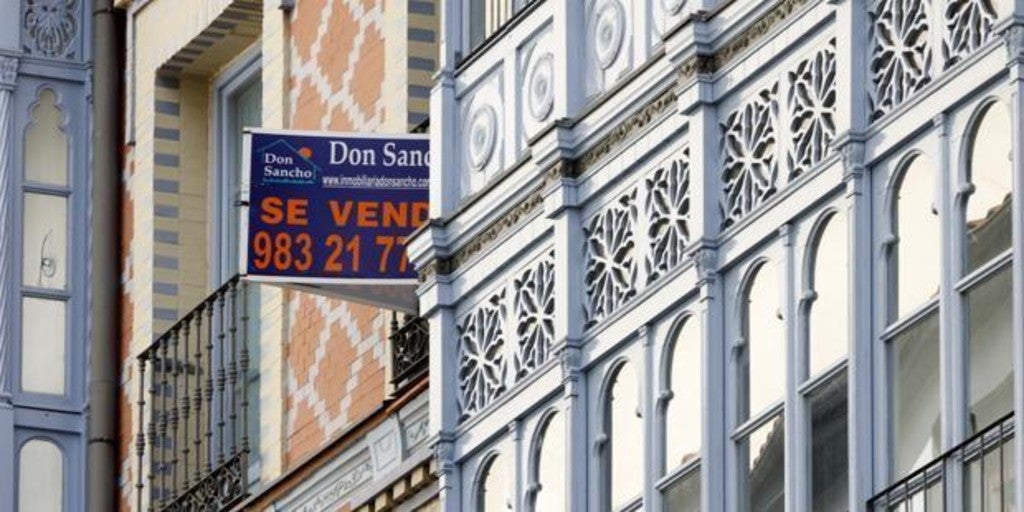 Madrid
Updated:
Keep

The real estate sector suffered the impact of the pandemic last year, but in the first months of this 2021 it already achieved a recovery
V-shaped'. Sales rose almost 2% year-on-year during the first trimester, and prices remain firm and for the moment the falls are moderate.
The latest Idealista report highlights this resistance to downgrades. According to the real estate portal, homes valued at less than 100,000 euros barely represented 18.1% of the total offered in the provincial capitals in March of this year. Just before the outbreak of the pandemic, this segment took 17.6% of the offers.
In other words, the weight of affordable housing in the supply of houses has barely grown during the coronavirus pandemic. At least, within the properties offered on the platform. Homeowners are still reluctant to lower their expectations, which has further complicated access to housing for residents.
youths and low incomes, which have suffered a sharp drop in income in recent months.
In Barcelona and Madrid the share of these homes is notably lower. In Barcelona they barely account for 1.5% (and that this percentage has grown two tenths in the last year), while in the capital only 3.8% of homes cost less than 100,000 euros. Last year, its weight reached 4%.
According to Idealista data, Huelva is the Spanish province with the highest percentage of affordable flats. Almost half (49.6%) of the homes for sale in the Andalusian city cost less than 100,000 euros. Lleida is close to this percentage, with 49.5% of affordable properties. And already in a lower step are Ávila (47.2%) and Cuenca (45%).
For its part, Almería is the capital where the weight of homes of less than 100,000 euros more has grown during the year of the pandemic, going from representing 38.3% to the current 43.6%. They are followed by Granada (from 14.5% to 18.4%), Córdoba (from 24.1% to 26.7%), Ávila (from 44.6% to 47.2%) and Málaga (from 8, 4% to 10.7%).
In any case, in 18 capitals the weight of the
households for sale below 100,000 euros has been reduced. Badajoz heads this list, where in February 2020 homes below that price accounted for 33.9% of the available market, and now they account for 30.9%. It is followed by Ceuta (from 9.9% to 7.5%), Huesca (from 42.5% to 40.8%), Toledo (from 27% to 25.3%) and Albacete (from 19.5% 18.1%).