The Prosecutor's Office sees crime in the case of the 23 babies with 'werewolf syndrome' | Society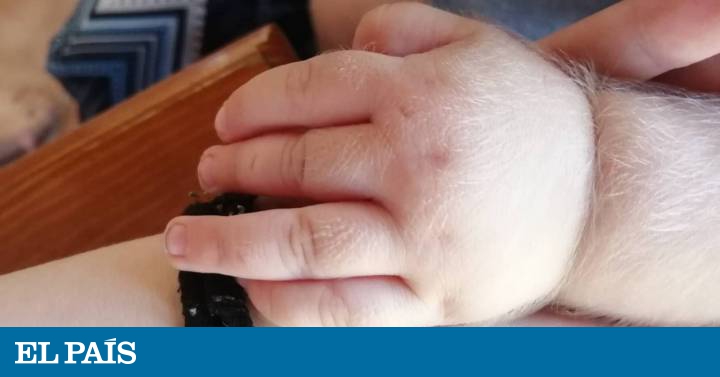 The Prosecutor of Malaga has requested the opening of a criminal procedure against those responsible for the company Farma-Química Sur to appreciate evidence of crime in the case of the 23 babies and children affected by hypertrichosis due to minoxidil consumption, according to judicial sources.
This drug is a potent vasodilator whose best known use is the treatment of alopecia and causes excessive growth of hair throughout the body. The origin of the case is in an error of the pharmaceutical company, which sent minoxidil labeled as omeprazole to pharmacies that develop master formulas for gastric reflux.
The Prosecutor's Office of Malaga opened proceedings on August 29 after the health alert jumped in Cantabria (with 10 affected), Andalusia (another 10) and the Valencian Community (three). Those affected are between two months and seven years old. "My son's forehead, cheeks, arms and legs, hands were filled with hair … He had an adult's eyebrows. It was scary because we didn't know what was happening to him, "explained Granada's Angela Selles, mother of Uriel, who was six months old.
The Prosecutor's Office asks that two persons responsible for Farma-Química Sur SL, based in Malaga, be taken as investigators. The public ministry has also requested that the Spanish Agency for Medicines and Health Products (Aemps) provide detailed information on the affected children and their evolution, in addition to making a statement to three officials of the agency.
For the Prosecutor's Office, it has been proven that the 23 cases of hypertrichosis are due to the consumption of minoxidil. In the inspection carried out at the company's facilities, 31 drugs were detected whose labeling did not correspond to the content, so it was agreed to suspend the authorization to manipulate pharmaceutical active ingredients.
The investigations conclude, according to judicial sources, that there are indications of various crimes against public health attributable to those responsible for the pharmaceutical entity by having supplied different pharmaceutical offices with containers labeled as omeprazole, when they actually contained minoxidil. This "despite knowing that its use was to be used for the preparation of master formulas for the treatment of gastric reflux in infants and young children."