The Prosecutor's Office asks to fine Fernando Francés and Invader for damaging the artistic heritage in Malaga | Culture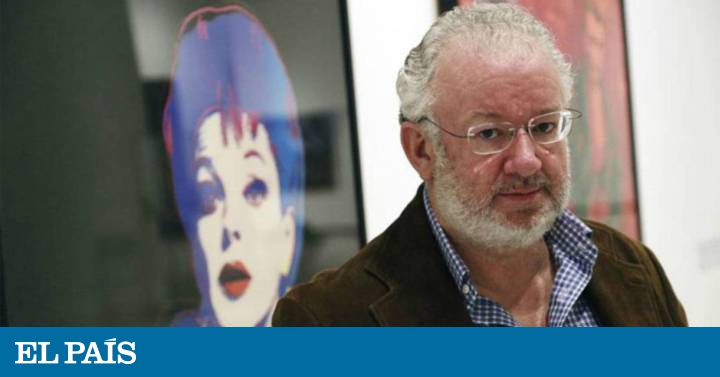 A fine of 36,000 euros. It is the sentence you have requested the Prosecutor's Office of Málaga for Fernando Francés and Franck Anthony Slama – urban artist known as Invader – for a continuing crime against historical heritageor. The prosecutor considers that it was French, former director of the Center for Contemporary Art (CAC) of Malaga and former Secretary General of Cultural Innovation and Museums of the Junta de Andalucía, who made the proposal, supported and programmed the artistic intervention. A work that included the placement of about thirty works, 15 of them in buildings in the historic center of Malaga, without the consent of the owners. For all of this – and as the Cadena Ser has advanced – the prosecutor requests a fine of 36,000 euros for each of those involved in the alleged crime, as well as paying the expenses of the withdrawal of the mosaics.
The judicial procedure started in spring and 2017, when the Bishopric of Malaga protested for the placement of one of the works – a flamenco made with tiles that simulated pixels – on one of the facades of the Episcopal Palace, a building classified as a Site of Cultural Interest. The Prosecutor's Office of Malaga was then filed against Fernando Francés, whom he considered as the intellectual author of the intervention, and Invader, alleged material author. Owners of the 15 properties located in the historic center included in the complaint – including the Bishopric and the City of Malaga – said then that no one had asked for permission.
Fernando Francés has always denied his relationship with the facts. In his statement he said he did not know who was hiding behind the nickname of Invader. He explained that when he was director of the CAC Málaga – center of the Malaga City Council, but privately managed – he did get to try it so that he could participate in the Malaga Urban Art Soho festival, "but as it was suspended, nothing was done," he said to THE COUNTRY. However, the artist presented several emails among his work teams to demonstrate that the intervention was concerted.
For all this, the investigation carried out by the court of Instruction number 6 of Malaga He considered that there was a relationship between them, that they had seen each other in Paris and Malaga and that they even had lunch and dinner together between May 15 and 24, 2017. It was in those days that the urban artist placed the 15 mosaics included in the cause helped by unidentified people. Hence, he will be investigated with French for alleged damage to the historical heritage.
In addition, now the Office of the Prosecutor also seeks compensation from the owners of the buildings, because it considers that the original facades where the mosaics were included – among them that of the Salinas Palace, also of Cultural Interest – have been altered and damaged. According to his story, the tiles were glued together by a kind of plastic resin and the fixing to the wall was done with a silicone with cement. A report from the Civil Guard reflects that on the facades where the mosaics have already been removed there are damages, "with the consequent economic damage to the owners of the buildings."