The prosecutor: "They planned it together. Salva could not commit this crime alone"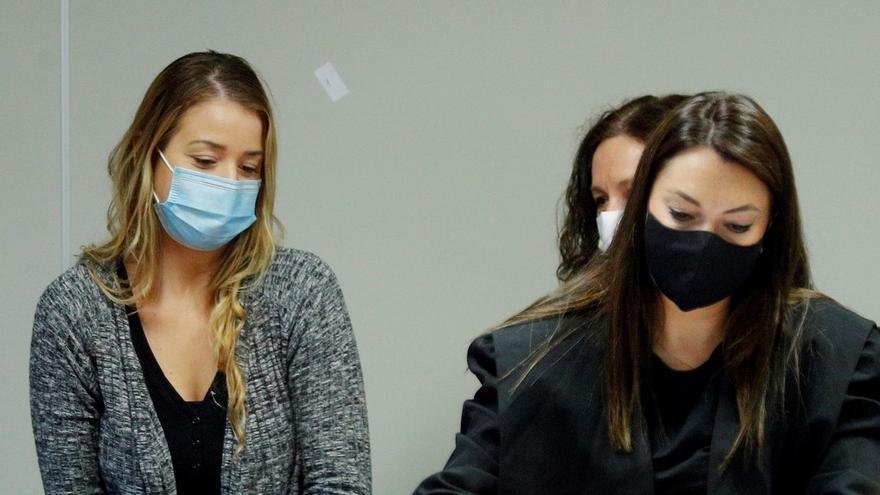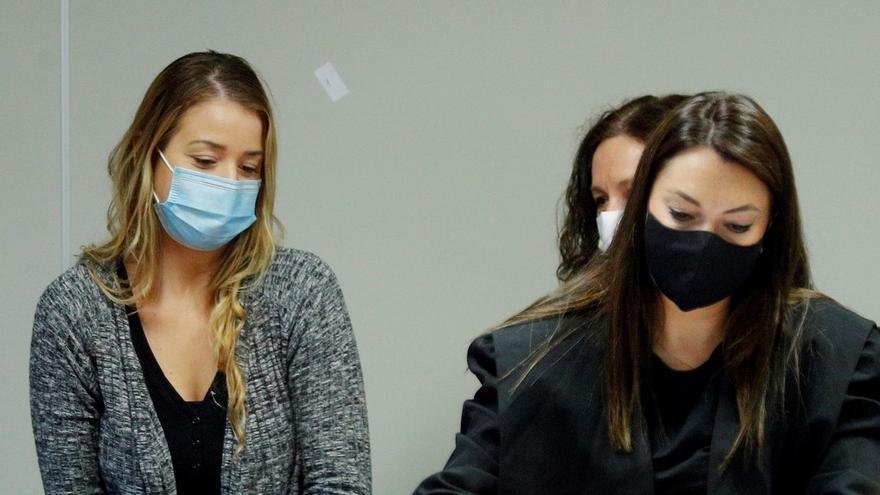 The eleventh and last session of the trial for the murder of the engineer Antonio Navarro at the hands of his wife, María Jesús MC, and one of her lovers, Salvador RL, allowed the nine members of the jury to hear the final reports of the four parties , prosecutor, private prosecution and both defenses, just after each of them pronounced on their final conclusions.
The public prosecutor, Vicente Devesa, was undoubtedly the toughest: he has maintained his provisional qualification —except for three small corrections— for which he continues to ask for 22 years in prison for Maje as co-author of the crime, with the aggravation of kinship, and 18 for the material author, Salva. The reason why he has not reduced him for a single day was made clear yesterday during his final statement: "Because what he did was terrible."
In a brilliant and flawless exhibition, structured like the chapters of a novel, he explained to the jury why he asks them to "apply common sense and condemn them both." Thus, he began by giving them "peace of mind" because, he said, "it is not a unique case." To convince them, he brought up a jury sentence handed down in Murcia – and confirmed by the Supreme Court and the Supreme Court – in which a woman and her lover were convicted of the stabbing murder of her husband in a garage thanks to the information and the keys she gave him. "Sound familiar?" He asked.
He curtailed the intentions of Maje's defense to distort the case due to its media significance, claiming that his treatment in the media "may or may not like us, but all that is alien to this trial" and accused the accused's lawyer of being precisely him who has introduced in the room the media aspect, with audios and videos, "to confuse and mix it with the authentic evidence."
Of course he regretted it!
Therefore, he vindicated Salva's statement, which admits the commission of the crime and accuses Maje of having convinced him and having given him the means to do so. «More than 70% of the convictions in this country are based on the declarations of the authors who acknowledge the facts. It is a valid proof of charge. And it is valid because everything he says is endorsed and corroborated in the cause. Moreover, even if he had not recognized it, this prosecutor has enough evidence in this case to charge both of them. First, keeping a promise, he said that he had done it himself. And then he regretted it. Of course he regretted it! He was gawking at a woman and then realized that he had made a monstrosity. Of course, that having certain clients, it is normal that one cannot believe that he regrets, "he ironized about María Jesús M.
He spoke first of the «true protagonist, Antonio, a young man, an engineer, a good worker, a good husband, a good person, a good son and a good friend. He had even bought some stuffed animals for his wife that he couldn't get to give her. He recalled how the night before his murder he spoke with his mother on the phone and told her "that he was alone at home because his wife was working in the hospital. I was calm. And it's tremendous, because he believes it. One can imagine him even happy because she sent him a message that he was already in the hospital and then another in which he said: 'Puxi, enjoy that pie made with love' ", when in fact he was at the house of another lover, Jose .
De Salvador wondered how someone who even his ex-wife says is a good person, a man who is not crazy, who has been working since he was 19 years old, has a daughter »commits a murder like this. "Well, because he falls madly in love with the accused, and is totally dependent on her, as we have seen, who just cleans the parquet as he buys him a bus ticket or seven skirts for him to choose" or "expressly asks him to commit the murder , like the rest of the things that it asks to him ». "And he asks him not to fail, and he does not fail."
"She could help it and she didn't"
Regarding the accused, he stressed that "he does not stop lying; it is impossible to follow all her lies ", something she saw logical" because to have all those lives and relationships she has to lie and be used to manipulating. "
The prosecutor considers that together they devised the plan – «which seems to me to be very intelligent: the ideal place (the garage), the ideal date (mid-August), at the ideal time (when Antonio was going to work)» – «as together they did the rest of the things. And he recalled that "this crime could not be committed by Salva alone and by himself; it required a lot of information. And the only reliable source of information was the defendant, who betrayed her husband's trust. Obviously he gave it to him to kill him. And he added: "And there is no doubt that he gave him the keys to kill him."
"She was in control at all times. She can save the husband simply by parking the car inside. And did not do it. On the contrary, it kept him in the belief that he was in the hospital with that message "to be sure.
He also recalled Maje's "euphoric behavior" after learning from Salva of the murder. It's devastating. It's chilling. And it is very significant.
After reviewing the key moments that led to his arrest, he asked the jury "to give theirs to the two defendants. The defendant tried to make fun of Justice and said that it was shit and that it does not exist. Well look, it's not shit, and of course it exists. That is why I ask you to condemn them both.