The prosecutor claims two years and nine months in prison to Sandro Rosell for tax fraud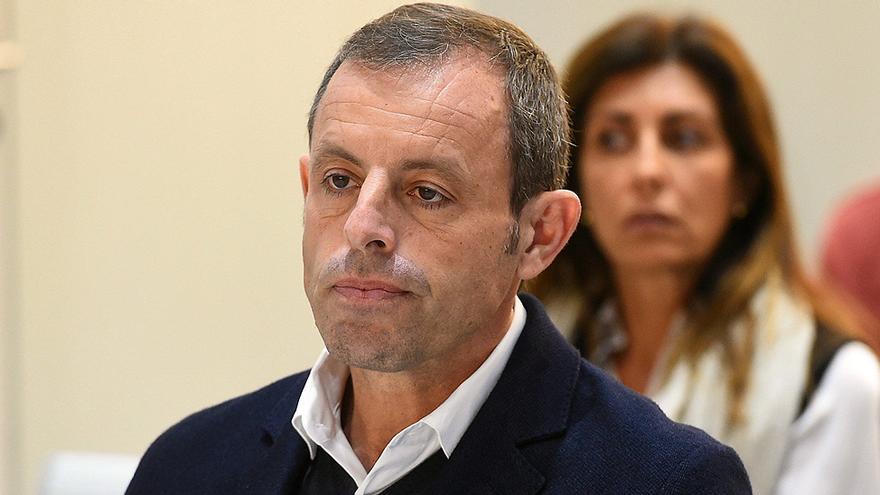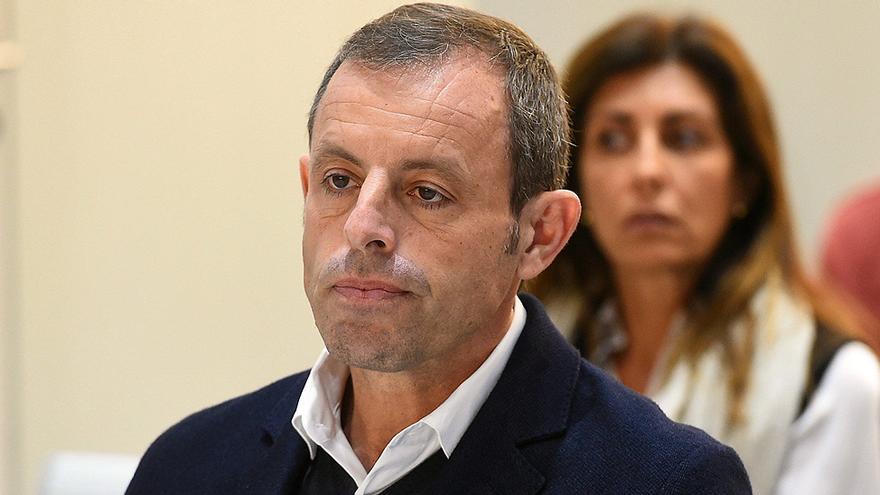 The Barcelona prosecutor Pedro Castro has requested in his indictment two years and nine months in prison for the former president of the Barcelona Soccer Club Sandro Rosell for allegedly having defrauded the Treasury 230,591 in 2012, as well as the payment of a fine of 300,000 euros and the loss of the possibility of obtaining public subsidies and the right to enjoy tax incentives, according to the letter to which El Periódico de Catalunya has had access. The requested penalty could have been greater, but the public prosecution applies the mitigating mitigation of reparation of the damage, since the former Barça president entered the defrauded quota and interest (287,911 euros) into the public coffers,
According to the prosecution, Rosell "devised and carried out fraud behavior" against the Treasury. In 2012, he maintains, the businessman dedicated himself to consulting and mediation work, providing the books and records required for tax purposes during the verification file. The accusation emphasizes that for the "bulk of activities", the former president of Barça made use of the TOC SLU society, which was established three years before and whose corporate purpose, among others, is the organization of events, including investments through participations in other firms. He was domiciled at his domicile and lacked a "business structure to provide services." Of the five people who did work for her, they did cleaning and maintenance of the former club executive's home and a second residence, the public prosecution insists.
Control of a company
The prosecutor's letter emphasizes that, "thanks to his control" over this company, Rosell "formally used" it in 2012 to obtain income that he did not declare in his personal income tax return for 352,382 euros., an income derived from his "personal professional activity". The TOC company limited itself, it affects, to "sublet offices" in the property that, in turn, the defendant had rented. The alleged fraud mechanism, in his view, consisted of the "issuance and collection" by that billing company for that amount to customers who "belonged to" the accused. This conduct made it possible to "hide" Rosell's remuneration for the professional services he provided to third parties. At 352.82 euros, the expenses must be subtracted: 7,000 euros corresponding to mobile telephony. The public prosecution also details unjustified deductions, as well as a real estate transaction and the non-inclusion in your tax return of farm income.
In 2019, the National Court acquitted Rosell, which was already the other five accused of laundering commissions for the audiovisual rights of 24 matches of the Brazilian soccer team and a sponsorship contract with Nike. For this case, he spent 22 months in prison. The former president of Barça still has pending the trial for the signing of Neymar, in which he faces five years in prison for the alleged crimes of corruption and fraud.