The prosecutor asks a man for 17 years for trying to rape a foster child in the Canary Islands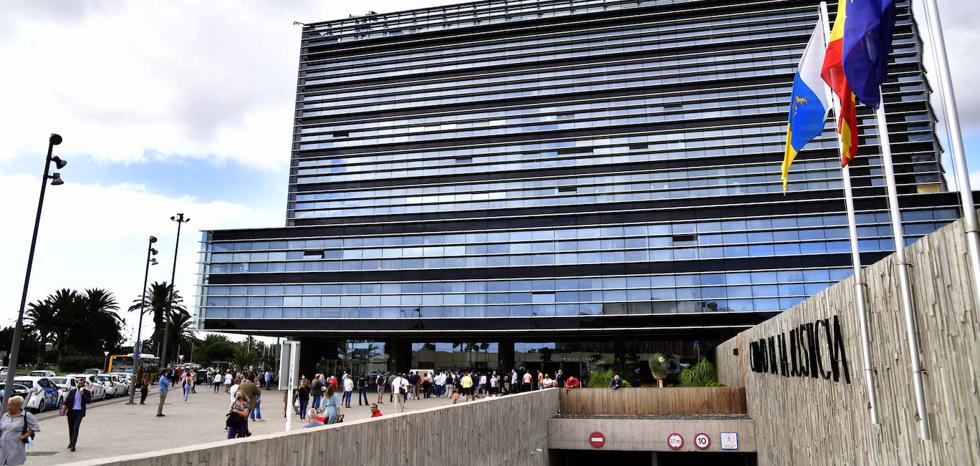 He is accused of having abused between 2011 and 2012 the little girl who was fostered by his mother-in-law and of having tried to rape her in 2014
The prosecutor asks 17 years for a man who
accuses of having sexually abused between 2011 and 2012 a minor that her mother-in-law had in foster care and of trying to rape her in 2014, a purpose that was not carried out due to the resistance offered by the girl, whose biological mother claims that the criminal and civil actions that could derive from these events fall on him.
In the oral hearing set for this Wednesday in Section I of the Las Palmas Court against ROH, the Public Prosecutor's Office, which holds him responsible for an alleged continued crime of sexual abuse and another of attempted sexual assault, will also claim for the processed one
Restraining order of the victim for seven years, a period during which he also proposes that a probation measure weigh on him -once the custodial sentence is executed-, for which he will be obliged to participate in sexual education programs.
In its provisional conclusions, to which Efe has had access,
the Public Ministry describes up to five situations in which the defendant, who has no criminal record, took advantage of moments in which the victim was taking care of her own children in the house where she lived with her foster mother, who was also the biological parent of her girlfriend,
to perform sexual touching on the girl and even try to take off her clothes.
These sexual abuses occurred up to ten days in a row on the occasion of a vacation of the minor's foster mother, who always opposed strong resistance to the growing libidinous claims of the accused, at that time the sentimental partner of his foster sister.
These intentions reached their peak one day in 2014 in which the defendant entered a room where the minor was sleeping naked in her bed and tried to remove the blanket with which the girl covered herself.
«She told him not to do it because she was naked, at which point RHO pounced on her, blocking her arms and legs with his own body, and began to kiss her, he lowered his pants, took out his penis and tried to penetrate her at the same time. time that he told her 'I'm going to rape you'", which he did not achieve due to the resistance opposed by the minor, affirms the letter from the Prosecutor's Office.
The Public Ministry is also interested in the defendant compensating the victim with 10,000 euros for the moral damages caused.