The promoters of the motion of censure against Bartomeu present 20,731 signatures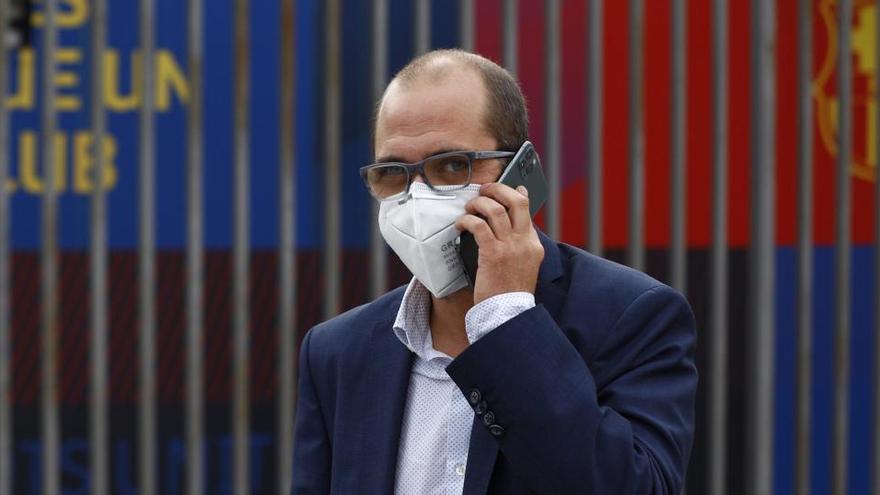 The promoters of the motion of censure against the president of FC Barcelona, ​​Josep Maria Bartomeu, and its board of directors presented 20,731 signatures at the club offices this Thursday afternoon, which is the highest figure in the history of FC Barcelona in this type of initiative.
So, far exceed the 16,521 required to bring the motion of no confidence to a referendum and, except for surprise in the validation process of the signatures, they will achieve their objective that the continuity of the Bartomeu board is voted on by the partners.
From now on, it will begin a period of 10 days in which the club will set up a validation table and, when it is formed, you will have another 10 days to carry out the work.
But according to the candidate Jordi Farré, promoter and legal person in charge of the motion, "(Josep Maria) Bartomeu I would have to resign today".
One of the spokespersons for the motion agreed with this ruling, Marc duch, who said that "if it were Bartomeu I would be trembling in the office after seeing that 20% of the members of my club want me out. I would resign for sure".
On the other hand, Farré considered that the context of a global pandemic would not be a complication when holding a referendum at the Camp Nou: "during this period elections have been held in Galicia and in the Basque Country and nothing has happened. The Camp Nou site is big enough so that nothing happens. "
In the referendum, the proponents of the motion they would have to get 66.6% of the votes in favor of the resignation of Josep Maria Bartomeu and your board of directors to achieve your goal.