The profile of those new to the Red Cross: unemployed woman with dependent children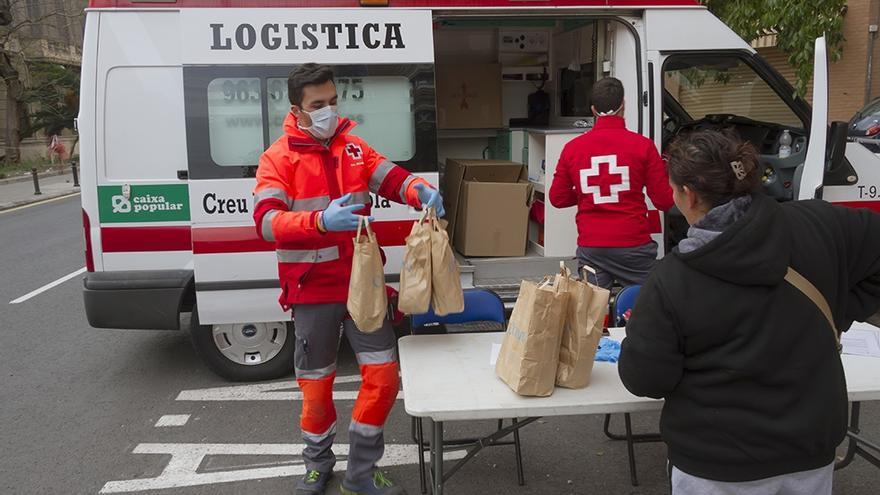 Red Cross has attended the Community of Madrid more than 266,000 people in the first year of pandemic, during which the average profile of the new people assisted is that of a "44-year-old woman, with dependent children and unemployed".
This month marks one year since the launch of the 'Red Cross Respond Plan' against covid-19, which represents "the largest mobilization of resources, capacities and people in the history of the Red Cross", and that has allowed to serve 3.7 million people throughout Spain, offering more than 3.2 million responses and responding to some 93,000 requests via the web.
All this work has been possible thanks to the involvement of 11,375 volunteers from Madrid, of which 60% are women, with an average age of 36 years and undergraduate studies, while throughout Spain the number of volunteers amounts to 66,960 people.
The Red Cross also highlights that seven out of ten volunteers who have participated in the Responde Plan are newcomers after the outbreak of the coronavirus, and during that period more than 336,600 hours of voluntary action.
By areas of action, the Red Cross intervention in Relief Work has reached 134,700 people (50.5% women), with more than 246,370 responses of assistance, delivery of goods, mobilization, accompaniment and, mainly, conducting antigen tests.
Since last May, in collaboration with the Community of Madrid, The Red Cross has carried out 125,755 antigen tests to the general population, emergency personnel, Justice and Interior personnel, and special education centers.
In social inclusion, the basic needs of more than 88,700 people (63.6% women) were met, among other care provided in different areas related to energy poverty, school support and job orientation.
Various devices have been put into operation, in collaboration with the Community of Madrid, for the care for homeless people and families in a situation of residential exclusion derived from the pandemic, from which more than 1,000 people have been treated.