The producer of 'Masterchef' defends that Verónica Forqué stated that she felt "happy" to participate in the talent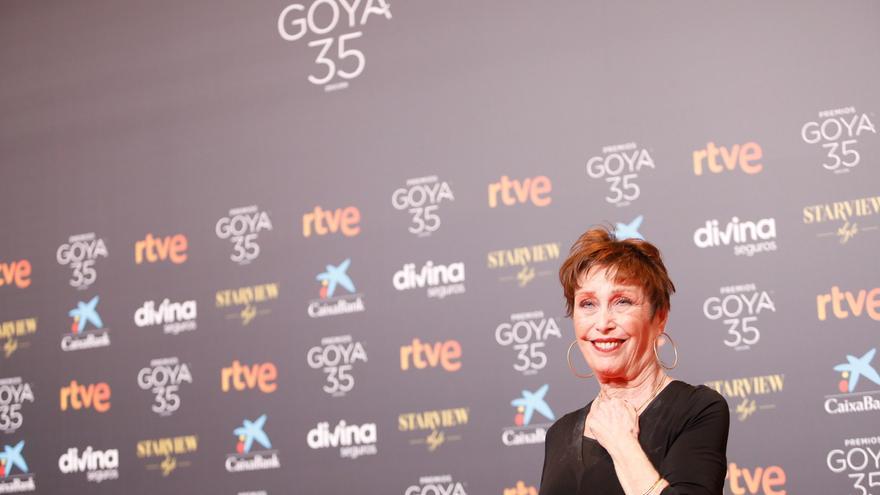 After knowing the tragic news of the death of Verónica Forqué, there have been many comments that they pointed directly to his latest work on television, 'Masterchef Celebrity'. Many users criticized on social networks that the actress was exposed to such tension when she was not having a good emotional moment. That is why Shine Iberia, producer of culinary talent, wanted to launch a statement to make it clear that Verónica said she felt "happy and grateful" for your participation in the contest.
Many users rescued the moment in which Forqué voluntarily left the competition when he could not find the strength to reach the final. However, from the producer they want to make it clear that the show was recorded several months ago and that Verónica decided "both to begin and end her participation when and how she considered it". In addition, they ensure that after their abandonment participated as a guest in 'MasterChef Junior' or 'Maestros de la Costura', to be issued soon.
This is the full statement:
"From Shine Iberia and on behalf of the entire 'MasterChef' family we deeply regret the loss of Verónica Forqué, one of the great actresses of our cinematography and, for us, an excellent person with whom we were lucky to meet", he begins pointing.
"First, in the recording of the last edition of 'MasterChef Celebrity', which took place between the months of May and July 2021, where she stated on many occasions to feel happy and grateful, as she did in the following months, both in public and in private. Later, receiving her as a special guest in one of our programs such as 'MasterChef Junior' or 'Maestros de la Costura' (both will be broadcast soon) and also in the development of a series that we were creating with her, her new personal project that excited us. to all equally ", they emphasize.
"At 'MasterChef Celebrity' the well-being, safety and respect for the privacy of the contestants is our absolute priority. Verónica decided to both begin and end her participation in the program when and as she considered it, counting on our continued support. We ask please respect for her and for her family. We will miss you very much, Veronica. Rest in peace ", they conclude.