The problem is the margins | Economy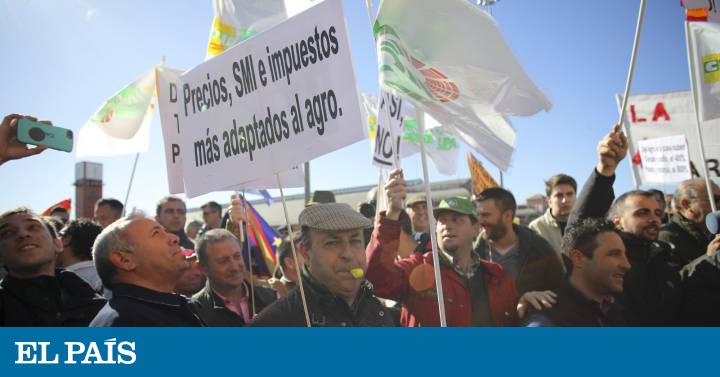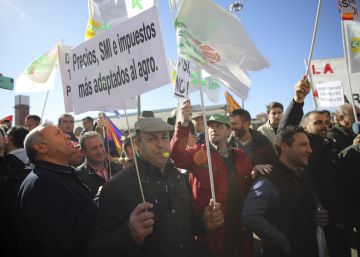 The Spanish countryside is unhappy and it has come out to the street to protest. The problem is complex, depends on multiple variables and each crop has its own casuistry. However, there are some common problems and they are not in the public debate. The custom is to create an observatory and report the sale at a loss, which is already illegal. But the problem has mutated with the crisis and conventional analyzes do not work.
In 2008 the bubble punctured, food sales fell 15% and fell back to 1995 levels. The euro crisis also caused a sharp rise in credit interest rates in Spain. Both variables forced food distribution companies to minimize their labor costs and margins to survive. The white label, with minimum margins, gained a lot of market share and has affected the entire value chain of the food we consume until it reaches the field and farmers and ranchers.
Spain is a country low cost Remember Mariano Rajoy prompting foreign investment to take advantage of our low wages. The problem is that after five years of recovery in employment, retail sales remain 10% below 2007 and at 2000 levels. And the margins remain at a minimum. The leader of the distribution sector declares benefits that represent only 3% of its sales. And carriers also complain about reduced margins and low wages.
What we teach in the faculties of economics is that markets fail and state intervention is necessary. But we teach that governments also fail and intervention must be efficient, with a good design of incentives to solve problems. France has managed to approve an innovative measure that is giving results. The Government sets a minimum percentage of margin on each link in the value chain of a product: from the farmer to the final consumer. It should be studied whether this regulation adapts to the problems of the Spanish countryside and that the design manages to increase the income of the farmer. The incentives are loaded by the devil; and poorly designed, they can end up worsening life in the countryside.
Even so, the field would continue to have problems: small size of cooperatives, adaptation to the digital revolution, development of bioorganic and sustainable products, and so on. But at least the measure would provide relief for the crisis in the countryside and help stop depopulation. Measures that alleviate the pressure of raising the minimum wage on a sector so punished in margins would also help. And more consumer information and transparency, as the Knowcosters movement proposes. To this we must add that, after Brexit, the contribution to the EU must be increased or the common agricultural policy must be reduced.
If the only measure is keep raising the minimum wageEverything is likely to get worse.