The priority for pilots in the face of the volcanic ash cloud is flight safety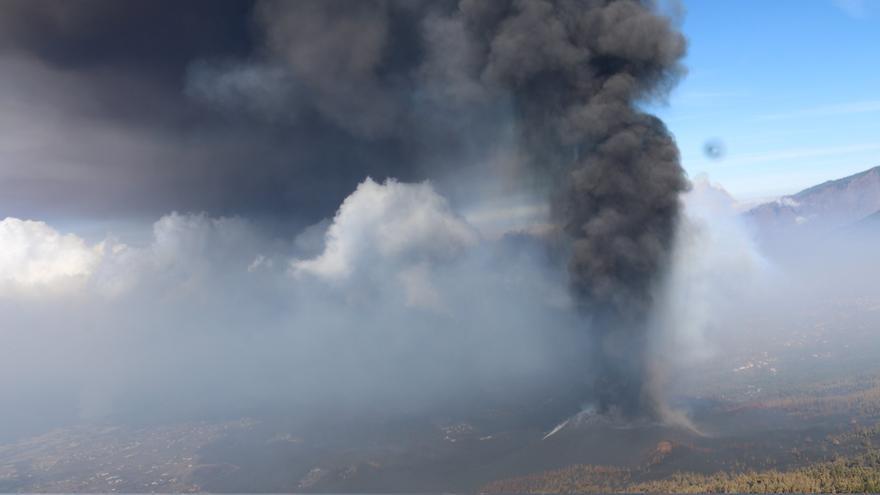 The Official College of Commercial Aviation Pilots (Copac) Remember that given the situation generated by the eruption of the Cumbre Vieja volcano on the island of La Palma, the priority of the crews is "to avoid risks and guarantee the safety of air operations and passengers".
Since the eruption began, many air transport users have been affected by delays or cancellations as a result of the evolution of the volcanic ash cloud or its effects on some Canarian airports.
The Pilots College notes that the particles emitted by the volcano are abrasive, "so they can seriously damage critical parts of the plane (especially the engines), block probes that provide the crew with information on key parameters for flight or affect the communications antennas of the aircraft. the aircraft, among other consequences. "
Since there are no detection systems, "flying over an area with the presence of volcanic ash can pose a safety risk", so pilots will always "avoid entering the area affected by the volcanic emissions."
Pilots, as those most responsible for the safety of operations, carry out a meticulous planning of each flight. For this reason, they assure that for the crews that currently have to fly over the airspace of the Canary Islands it is essential "Have the most up-to-date and accurate information possible to know at all times the altitude of the ash cloud and the direction of the wind so as not to enter an area of ​​ash or be affected by its particles".
However, if a pilot detects the presence of ash in his path, he will immediately notify the services of air traffic control to take preventive measures with other aircraft. In addition, an exhaustive inspection of the aircraft will be carried out once on the ground to verify that there is no damage.
In addition to following the established procedures and the recommendations issued by the aeronautical authorities at all times regarding the Cumbre Vieja eruption, "the crews must receive specific training for this type of operational scenarios, as established by the European aeronautical regulations, to properly manage any incident related to volcanic ash".