The Princess of Arts laureates contemporary flamenco by Carmen Linares and María Pagés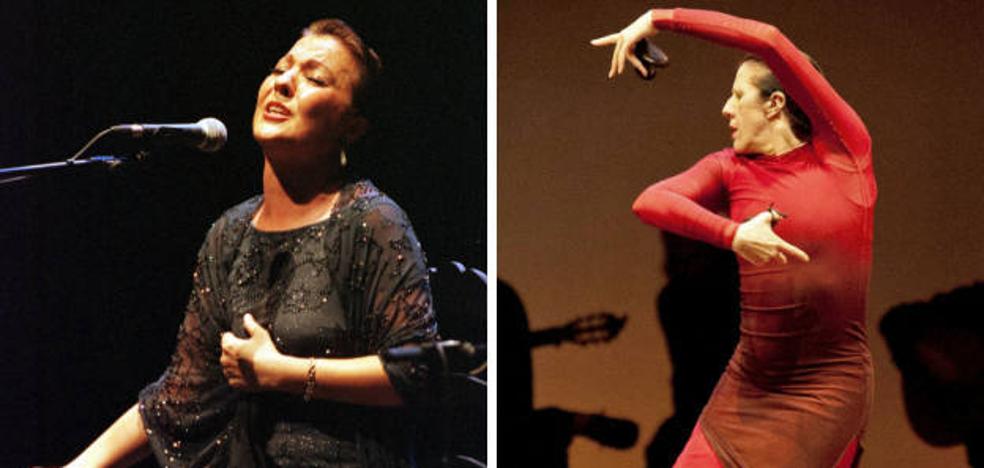 The jury agrees to award the award to the singer from Jaén and the choreographer and dancer from Seville
Award for contemporary flamenco. For cante and baile that looks to today from yesterday. The jury of the Princess of Asturias Award for the Arts looks inward, towards roots and feelings, and laureates two women, Carmen Linares, singer, and María Pagés, dancer and choreographer.
Carmen Pacheco Rodríguez, Carmen Linares for art, is a cantaora from Jaén from Linares born in 1951 considered the great lady of flamenco and a true professor of cante who has taken the music of her life all over the world. Together with Enrique Morente, Camarón, Carmen Mora and Pepe Habichuela, she began her career in Madrid in the seventies and eighties, but soon launched her contemporary flamenco voice beyond our borders. They say that she interprets 'El amor Brujo' with authentic mastery and has also put her voice to verses by Lorca, Juan Ramón Jiménez and Miguel Hernández. 'Canciones de Lorca', 'Antología de la mujer', 'Raíces y Alas', 'Oasis Abierto', 'Remembranzas' and 'Cu4tro' are some of the shows she has directed in which she has shared the stage with such relevant characters as Belén Maya, Jorge Pardo, Gerardo Núñez, Rafaela Carrasco, Carles Benavent or Tino de Geraldo.
Paria Pagés, a Sevillian born in 1963 of Catalan origin and an adopted Madrid native, has made the search for new contemporary forms of flamenco dance an authentic flag. She has a company, a choreographic center in Fuenlabrada and a foundation and in all these areas she investigates that beyond tradition from respect, and much more than that. The artist develops an intense work of creation, research, training and "promotion of dance and Spanish cultural heritage as its paradigm of social and civic commitment and solidarity action for the benefit of children, adolescents, gender and groups in situations of vulnerability, as is the case of children's hospitals, shelters for battered women, disability centers, etc.». 'An ode to time', 'Rostros', 'Yo, Carmen', 'Oyeme con los ojos' or 'Utopía' are just some of the shows in her company.
Two women and a universal art open the list of winners of the 2022 Princess of Asturias Awards.