The Primitiva of Saturday's draw leaves a prize in the south of Gran Canaria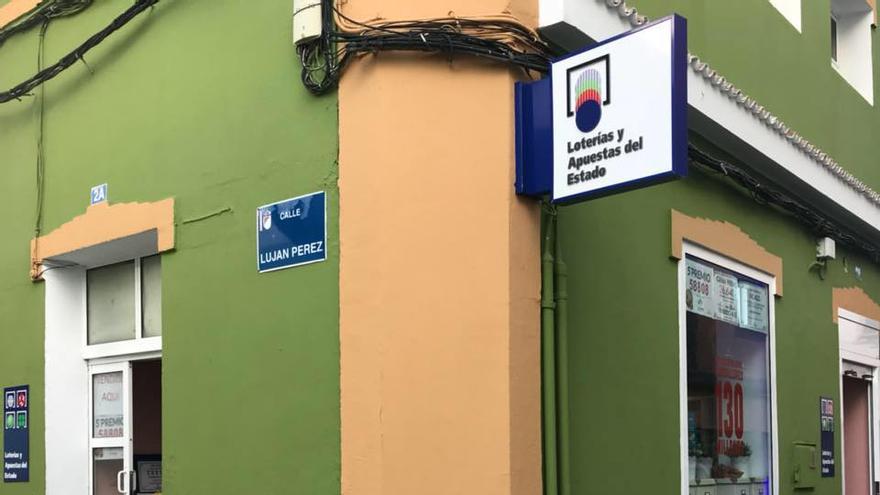 Fortune has visited again in less than a month the Sunflower of Luck Lottery Administration, from Arguineguín, in the south of Gran Canaria. On this occasion that establishment distributed in the draw yesterday, January 30, 46,533.93 euros from La Primitiva when giving a second category prize, that is, the graceful one matched five numbers plus the complementary one.
The winning combination was as follows: 13 - 14 - 26 - 33 - 36 - 40. The Complementary fell on the 18 and the Refund at 14. As for the Joker, the winner is the 4 461 785.
The establishment of the municipality of Mogán gave the third prize of the Lotería del Niño on January 6 with the sale of a tenth (25,000 euros).
The second category award also fell in Saldaña (Palencia); Jerez de la Frontera (Cádiz) and Andoáin (Gipuzkoa).
In the draw for La Primitiva on Saturday there were no winning tickets of Special Category (6 hits + Refund), Therefore, the generated Jackpot will be put into play in the next La Primitiva draw. A single winner of First Category with Special Category could win 35,500,000.00 euros.
First Category (6 hits) there were two successful tickets that were validated in the Lottery Administration No. 14 of Marbella (Malaga) and through the official internet channel Loterías y Apuestas del Estado, www.loteriasyapuestas.es, respectively. Each lucky person took 775,565.36 euros.