The Primavera Trompetera festival closes its poster with Locoplaya | Miss Festivals Blog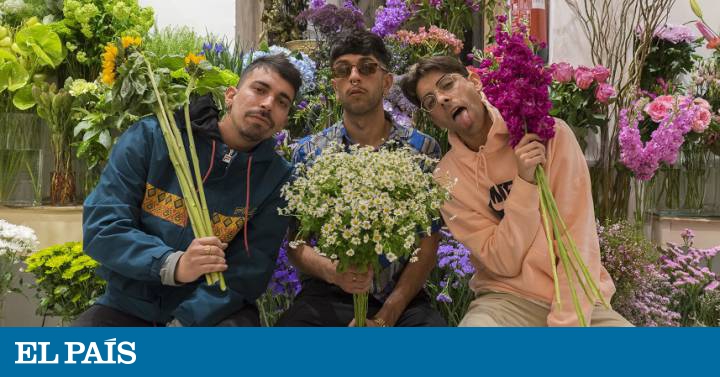 The earliest large format festival of our geography, the Trumpet Spring, has closed its programming. The sixth edition of this musical event is celebrated from April 2 to 4 in the Circuit of Jerez – Ángel Nieto and this Thursday has added twenty new artists, among which two of the most demanded names of the current scene, Locoplaya and Kaydy Cain They top this list of latest additions with Alberto Gambino, Dub Elements, Space Surimi, Xambea, Mix & Noise, Overdry, Javi Medina, Black Mamba, Pedro Kostra, Menor-J, Killdacane, Los Tiestos, Pablo Darker, OCK and Dj Warzkat
They have not been the only artists to join the party today. On the one hand, the protagonists of the welcome party have been announced: Lazurda, Quixotes ft. El Canijo de Jerez, and Jerez with Z. And on the other hand, the geniuses of the cabin that will turn upside down the already classic Electro Stage have been revealed: Wally López, Flashmob, Ángel Molina, Eduardo de la Calle, Bernardo Hangar, Dannyboy, and Cali & Chagar.
The Trumpet Spring poster already had great artists such as Ska-P, Kase.O, Orishas, ​​SFDK, Macaco, Natos and Waor, Mala Rodríguez, Fuel Fandango, the aforementioned El Canijo de Jerez, Fernandocosta, Lola Indigo, Maka, Los Chikos del Maíz, Miguel Campello, Green Valley, Maikel Delacalle, Fyahbwoy, Recycled J, Hora Zulu, Nikone, O'Funk'Illo, Hamlet, Derby Motoreta's Burrito Kachimba, Zetazen, Walls, RVFV, and the members of the 420 Backyard Battle, the International and National Rap Freestyle Final that returns one more year to the stages of the Andalusian event.
Tickets can be purchased for 50 euros and passes with camping area for 65 euros. In addition, the festival also has the Premium Spring Zone package, which in addition to the general subscription offers a shop for four people with two mattresses, duvet, sheets. Pillows, four bath towels, portable fridge, table with chairs, free guarded parking, toilets, showers and supermarket. The event also makes available to the attendees the Pack Hotel B&B for 125 euros, which includes two general passes plus a double room in a hotel for two nights and transportation by bus from the hotel to the festival.
Finally, and for this edition, the Primavera Trumpet Festival has greatly expanded the range of its bus service, offering the possibility of traveling to the event from 21 different cities. The points of origin will be Algeciras, Alicante, Barcelona, ​​Bilbao, Burgos, Cáceres, Castellón, Córdoba, Granada, Huelva, Jaén, Madrid, Málaga, Mérida, Murcia, Salamanca, Seville, Tarragona, Valencia, Valladolid and Vitoria.