The price of oil shoots up and marks a maximum since March after the EU embargo on Russia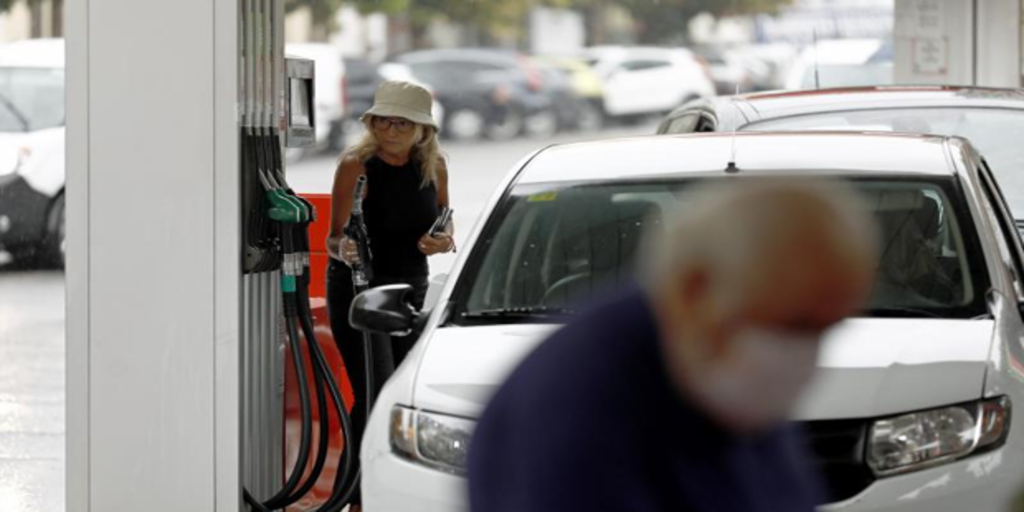 ABC
Updated: 05/31/2022 10:03 a.m.
Save
Related news
The price of a barrel of Brent oil, a reference for Europe, rose before the opening of the markets of the Old Continent to 124.03 dollars, its highest cost since the beginning of last March, after the Twenty-seven agreed on a embargo on Russian oil, although for now it will leave the oil pipeline that supplies Hungary out of the sanctions.
The price of a barrel of Brent crude appreciated by 3.85% compared to yesterday's close, reaching its highest level since March 9, after exceeding the threshold of 124 dollars per unit.
Likewise, the price of a barrel of West Texas Intermediate (WTI) oil, a benchmark for the United States, stood at 119.42 dollars, compared to 115.07 dollars at the close on Monday, also the highest since March 9.
The Heads of State and Government of the European Union have agreed to leave the oil pipeline that supplies Hungary out of the embargo on Russian oil for the time being in order to unblock the sixth package of sanctions that will put an end to imports of this fuel by sea from Russia, which in practice means vetoing at least two thirds of the total oil that reaches the European Union.
The agreement points to an embargo on all oil imported by sea "before the end of the year" and leaves for a second phase without a precise timetable the development of the embargo applicable to the southern branch of the Druzhba pipeline, which supplies Hungary, the Czech Republic and Slovakia.
The member states will continue to negotiate the details in the coming days to materialize the partial embargo on oil that arrives by sea with the aim of closing that part of the agreement this week, according to European sources.
However, the exemption will take place "as soon as possible", without a set deadline, according to the text of the leaders' conclusions on the formula designed to exempt Hungary from complying with the veto on imports, given its great dependence on the Russian oil and the difficulties in finding immediate alternatives, due to not having access to the sea that facilitates supply from other suppliers.
View commentsTopics

Source link