The price of electricity surpasses all records in the first half of July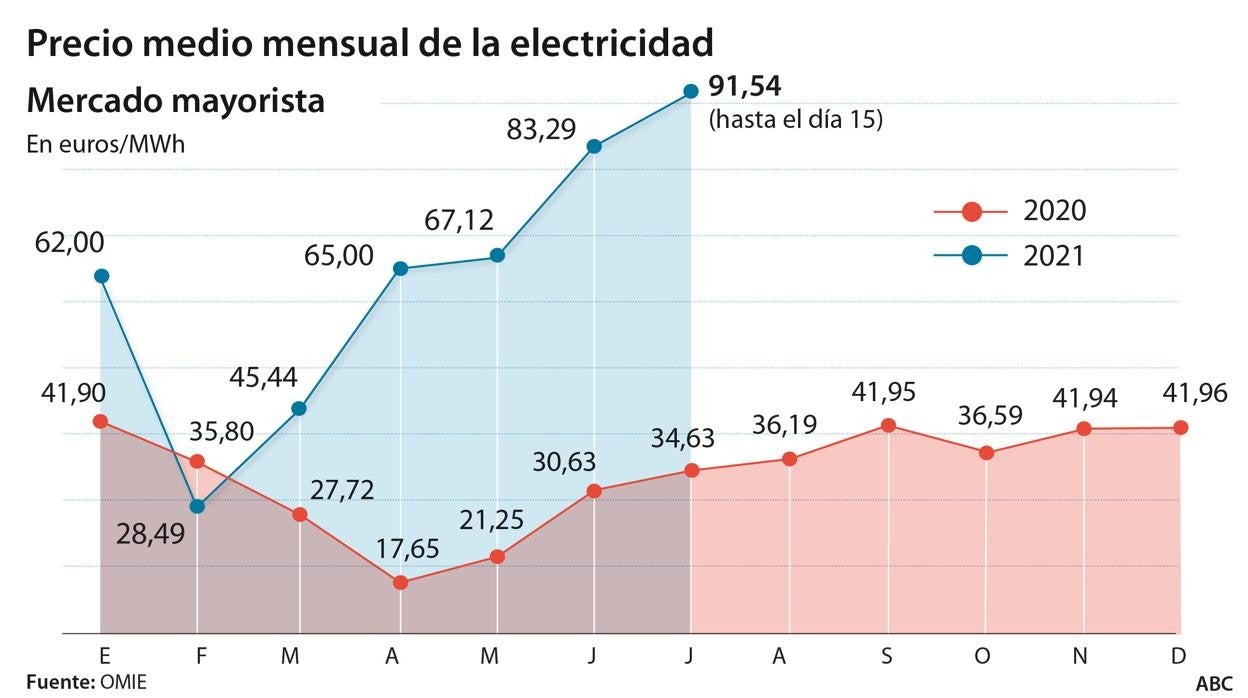 Madrid
Updated:
Keep

The rise in the price of electricity seems to have no limit, since in the first half of July all the records in our country have been broken again. The average price has reached 91.54 euros per megawatt hour (MWh), 9.9% more than the maximum registered in June (83.29 euros).
The new record for July draws more attention because on day 1 the temporary suspension of the 7% tax came into force to the generation that applied to all electricity generation companies.
This was one of the measures approved by the Government on June 24 to try to lower electricity costs. However, the most popular and theoretically most effective measure for the consumer was the VAT reduction from 21 to 10% for customers with a contracted power of up to 10 kW.
In the case of regulated electricity rates or pvpc, have risen almost 11% in this fortnight compared to the first fifteen days of June. The increase shoots up 57% if we compare it with the first half of May.
It must be remembered that there have been four days in July (2, 5, 6 and 7) in which the record of 0.26 euros per kilowatt hour (kWh). In addition, only three days (4, 10 and 11) on weekends, prices, in theory cheaper, have fallen from 0.10 cents per kWh.