The price of electricity has risen 4.5% in August compared to last month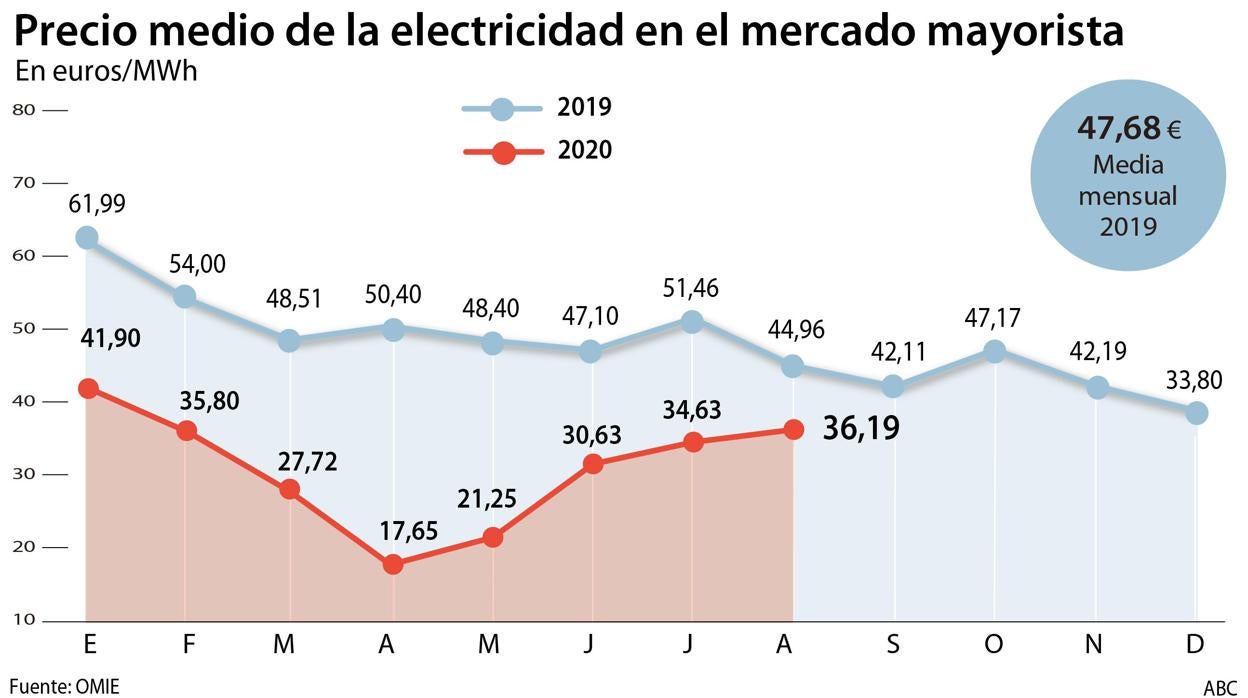 Madrid
Updated:
save

The average price of electricity in the wholesale market in August was 36.19 euros per megawatt (MWh), which represents an increase of 4.5% compared to last month (34.63 euros). In addition, August becomes the second most expensive month of the year, after January (41.9 euros), according to data from Omie, the market operator.
The wholesale market is where producers' supply and demand are matched every hour of the day. The cheapest prices are for hydroelectric, nuclear and renewable energy.
However, the average price for this month is 19.5% cheaper than that registered in August of last year (44.96 euros). The 2020 average is so far 30.72 euros, 39.6% lower than that of the same period in 2019 (50.86 euros).