The president of the jury of Venice: "I will not go to the gala screening of Polanski" | Culture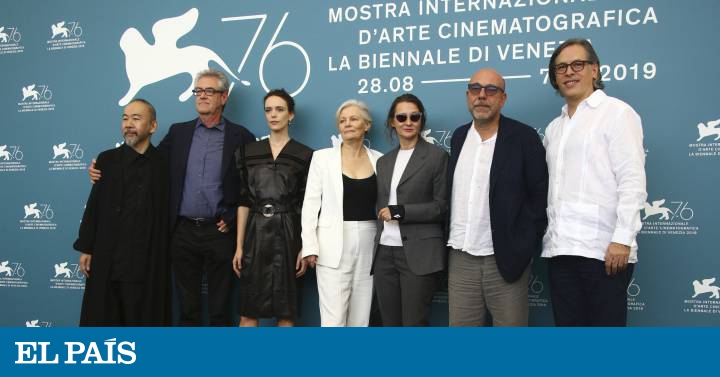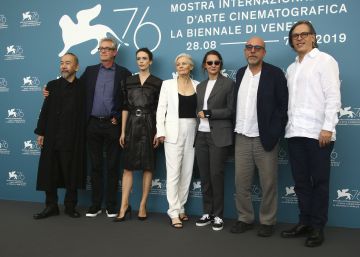 There was time only for a harmless question. And then someone pointed towards the giant elephant that dominated the press room of the Venice Festival: "My question is for Lucrecia Martel, the president of the jury. Will you be able to judge Roman Polanski's film in the contest without his behavior affecting his assessment? " Who expects a diplomatic response does not know the Argentine filmmaker. He said: "I do not separate the man from the work. Polanski's presence was very uncomfortable for me. I did a little research, with the Internet, and consulting writers who have addressed these issues. And I saw that the victim closed this case, not denying the facts but considering that Mr. Polanski had complied with what the family and she had requested. I can't get over the judicial issues. But I can sympathize with the victim. I am not going to attend Mr. Polanski's gala screening because I represent many women in Argentina fighting for issues like this, and I would not want to get up to applaud him. But it seems right that his film is at the festival, that there is dialogue and these issues are debated. " In the silence that followed, each one reviewed the weight of those words. And the facts referred to.
Samantha Geimer accused Roman Polanski in 1977 of raping her, when she was 13 years old and he 43. The filmmaker denied him, but then changed his version and pleaded guilty to "corruption of minors." Although, when he discovered that he would spend 50 years in jail, he fled the United States. In March 2003, Geimer publicly forgave the director, although he confirmed the facts as he had denounced them at the time. So much that judge and prosecutor of the case still want the director to appear in court, which is why Polanski has not stepped on the United States or those countries that can extradite him. Therefore, it is expected that he will not be in the Lido presenting his latest work, The officer and the spy.
Once Pandora's box was opened, the debate monopolized the traditional opening press conference of La Mostra. Martel was asked about the other three women who have publicly denounced the alleged abuses of Polanski. She pulled honesty again: "I accepted this jury presidency not because I was in Venice with you, since I would be better at home, but because it is a political place and this debate is very important in this festival. Also for the work of Polanski, which I think deserves a chance, for the reflections on humanity that his films include. It is very difficult for me to internalize how far the other cases have gone, I live daily in Argentina situations where it is very difficult to discern how far to go against people who committed something like that and were tried, or whose victim feels compensated. What are we going to do?
Next to Martel, the director of the festival, Alberto Barbera, justified his decision as he was already forced to do before the controversies prior to the startup of La Mostra. He said that he does separate the man from his work, that he does not have to act as a judge and that the films must be valued immediately, when they leave, and not "300 years later", once the historiographic truth has been clarified. From there, president of the jury and responsible for the contest fueled an unprecedented debate as tense as enriching, as they defended almost opposite positions.
I accepted this jury presidency not because I was in Venice with you, since I would be better at home, but because it is a political place and this debate is very important

Lucrecia Martel
From Polanski, the conversation turned to inclusion, or rather his absence on this date. After two years with only one woman in the official La Mostra competition, the 76th edition has passed to two over 21:The Perfect Candidate, from Haifaa Al Mansour, and Babyteeth, from Australian Shannon Murphy. So Martel supported the imposition of quotas as a kind of lesser evil, but necessary: ​​"Does it give me happiness? No. But I don't know how else we can force this industry to think differently. And to watch movies filmed by women. Which does not mean that any length of a director makes in itself a great reading of humanity. " Namely what Barbera would think: the man who had invited her to preside over the jury and listened a few meters publicly said last year that she would resign rather than accept the imposition of fees at La Mostra. And it was reaffirmed in similar terms.
First of all, he pulled numbers. He said that only 23% of the 1,850 films submitted for the contest had a woman in front. And that the length is the least inclusive sector, since in short films and works in virtual reality, equality is achieved. He confessed that he saw some of the director films presented for the contest again, in case the second viewing was more convincing. He added: "We could have included some more, but it wouldn't have changed much. It would have been four, as in Cannes. Among directors of large festivals we speak and we all hope to meet 50% of director films, to put them in the contest. Not only to placate the controversies, but because it would be a conquest and more just for everyone. "
This time, it was Martel who took up the pimpon between them and dropped him: "Let's think backwards. After 76 years of festival, during the next two we could do the experiment of having an equal selection and see what happens, if it is true that the quality of the movies goes down or if that generates a different movement in the industry. "The debate was flowing, but also the time. Half an hour had passed, and the next press conference was coming, hence the conversation had to stop. A shame, but most likely it will continue throughout the festival.