The president of the AEP: "The next return to school will be calm and safe"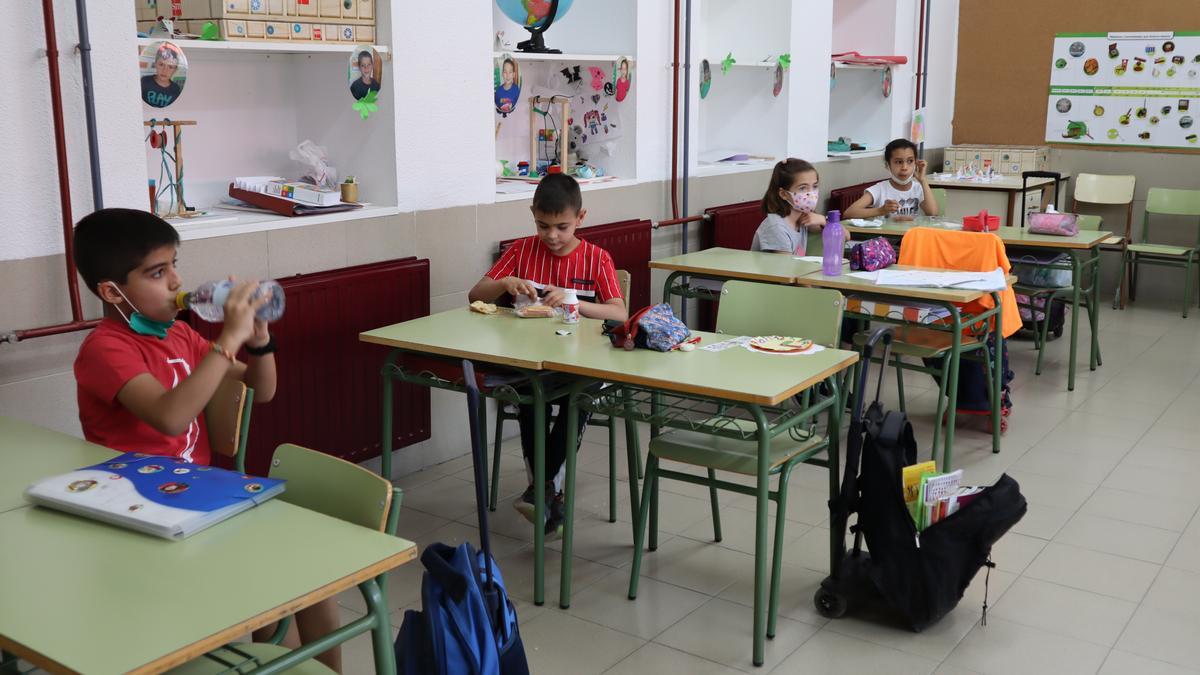 The new president of the Spanish Association of Pediatrics (AEP), Luis Carlos Blesa, ensures that the return to the presence in the classrooms next September will be quieter and safer than last year.
Luis Carlos Blesa has been elected the new president of the Spanish Pediatric Association (AEP) for the 2021-2025 term in the framework of the II Digital Congress of this organization, held recently. During this meeting, pediatricians addressed, among other issues, the effects of pandemic on the child and adolescent population.
For the expert, the greatest repercussions in this area for children and adolescents have been the psychological consequences caused by the need to socialize, the decrease in educational, leisure and sports activities.
In an interview with Efe, the president of the pediatricians emphasizes that the return to the presence in the classrooms next September is key.
He is optimistic and points out that "going back to school next year will be much quieter and safer."
"We must continue to guarantee safety measures in classrooms, although little by little they will be able to be attenuated and even suppressing some if the situation is good, "he points out.
Refering to vaccination of the child and adolescent population against the covid, the president of the AEP points out that "once the priority groups have been vaccinated and after carrying out the relevant studies and trials, children and adolescents could be vaccinated"
Some of these trials, he notes, have already been carried out in adolescents with "excellent results."
In addition, Blesa points out that "children are infected less than adults and, when they do, the symptoms they develop are much smaller and less serious" and adds that, unlike what happens with other viruses, "children are bad transmitters of the Covid-19".
"For all this," he adds, "we understand that children and adolescents should be the last to get vaccinated."
Blesa explained that his priority lines of action at the head of the AEP go through the enhancement of pediatrics within the framework of the primary care and the consolidation of the Specific Training Areas of the different pediatric specialties.
He considers that pediatrics in primary care "need more preferential care" than pediatrics in hospital care.
The main problem is, according to the expert, that this specialty is not very attractive for new pediatricians.
Given the risk that this generational change will not occur, Blesa aims to increase the attractiveness of the specialty through the implementation and improvement of economic, human, and technological resources and the development of teaching, training and research aspects.
Regarding the Specific Training Areas, regrets that pediatric specialties are not fully recognized.
"There are approximately a dozen pediatric specialties for which, given their complexity, the acquisition of specific skills and knowledge is needed and this must be regulated in some way," he concludes.