The presence of drones causes diversions and delays at Barajas airport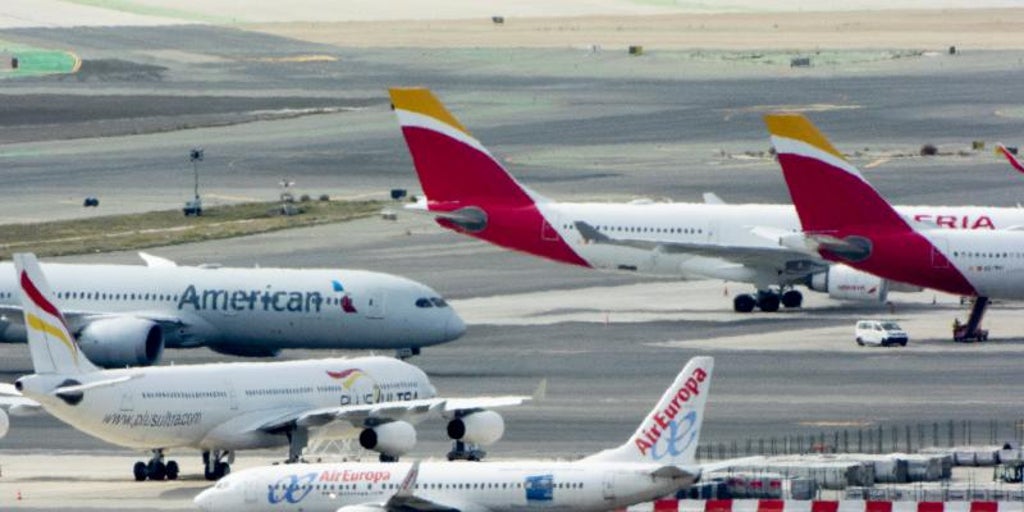 08/29/2022
Updated at 7:52 p.m.
This feature is for subscribers only
subscribe

The Adolfo Suárez Madrid-Barajas airport has registered 5 flight diversions and delays in its operations during the afternoon of this Monday as a result of the presence of drones in the area. An incident that has forced various airport operations to be paralyzed for approximately one hour. This has been reported by Aena, the airport manager, on its official Twitter account, where it has assured that it is working jointly with the Civil Guard and Enaire, the public entity that manages the airspace, to find out the origin of these flights.
«Due to the presence of drones at the Adolfo Suárez Madrid-Barajas Airport, diversions and delays are taking place. Guardia Civil, Enaire and Aena work together to restore #SafetyFirst operations. We will inform you of the news. We are sorry for the inconvenience, but safety comes first. Check with your company the status of your flight, "he said in a tweet.
Related News
Subsequently, it has specified that the incident had already resulted in the restriction of arrival flights, for which up to 5 planes have had to be transferred to other airports.
Finally, after seven in the afternoon, the public company has reported that after the verification work carried out by the Civil Guard in the area, the airport has recovered its normal operations. Of the five diverted planes, three have landed in Valencia, one in Alicante and another in Valladolid.
See comments (0)
Report a bug
This feature is for subscribers only
subscribe