The premieres of Netflix that arrive in November and you cannot miss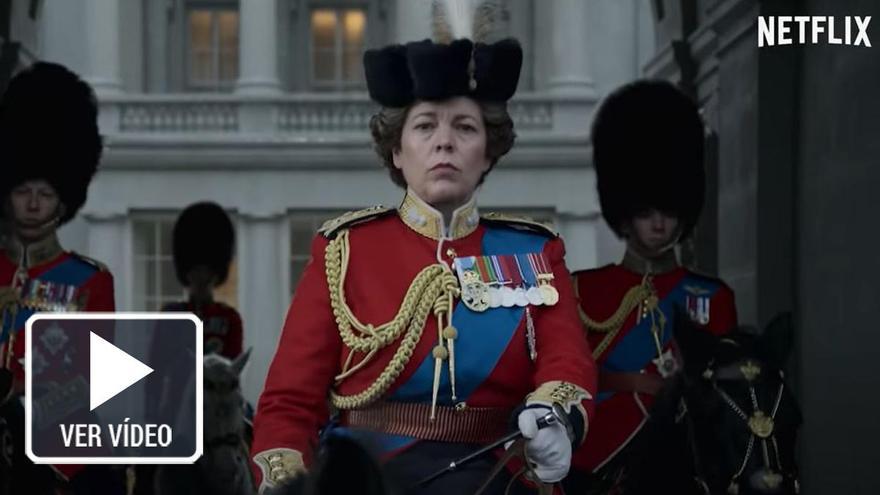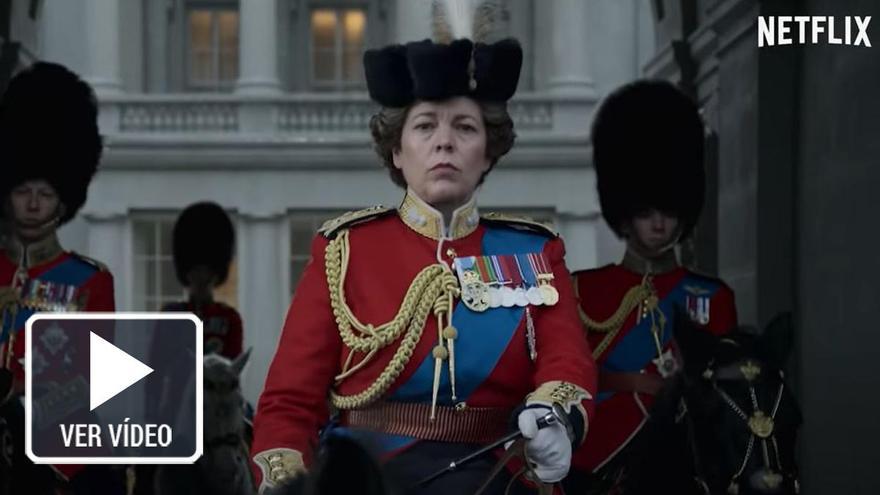 Like every month, November comes loaded with news in Netflix. The streaming platform is already preparing for the Christmas with releases like 'Dash and Lily', and also brings Spanish productions such as 'Midas's favorites', an intense miniseries starring Luis Tosar.
But without a doubt, the most anticipated premiere is the fourth season 'The Crown', which can be seen from November 15. They also highlight films as 'Hillbilly', the new Ron Howard with stars like Amy Adams and Glenn Close, or 'The life ahead', the return of Sophia Loren in a film in which the diva is once again directed by her son.
These are 10 premieres on Netflix for November
The Crown
The fourth season of fiction that plunges into the government of Margaret Thatcher and in the relationship between Prince Charles and Lady Diana Spencer. The new installment will have 10 chapters, all of them available on November 15.
Midas favorites
"A businessman is the victim of blackmail: if he does not pay a large sum of money, they will kill people at random", reads the official synopsis of the series, inspired by a short story by Jack London. Luis Tosar, Marta Belmonte, Willy Toledo, Marta Milans and Carlos Blanco star in the six-episode production, which opens on November 13.
Dash lily
The fiction narrates the fast-paced Christmas romance between the cynic Dash (Austin Abrams) and the optimist Lily (Midori Francis). This relationship takes shape as they exchange notes in a book they leave all over New York. The first season has eight chapters. All episodes can be seen from November 10.
The Jangle's Magical Christmas
Another of the Christmas titles launched by the platform is this movie by David E. Talbert with Forest Whitaker. In the film, a toy maker and his precocious granddaughter are faced with a unique magical invention that, if they can get it to work in time for Christmas, could change their lives forever. Available from November 13.
Christmas Chronicles 2
On November 25, Netflix launches Christmas Chronicles 2, a sequel to the film starring Kurt russell in the role of Santa Claus. "It's been two years since brothers Kate and Teddy Pierce saved Christmas, and a lot has changed. Kate, in her teens, is reluctant to spend Christmas in Cancun with her mother's new boyfriend and son Jack. Denied To accept this new version of family, Kate decides to run away from home. But when a mysterious and magical Belsnickel threatens to destroy the North Pole and Christmas forever, Kate and Jack are inadvertently involved in a new adventure with Santa Claus ", reads the synopsis.
The life ahead
Sophia Loren plays Madame Rosa, a Holocaust survivor who cares for the children of prostitutes in her modest apartment in Bari. Her life intersects with Momo, a 12-year-old Senegalese boy. This film by Edoardo Ponti has in its cast the actress Spanish April Zamora. It hits Netflix on November 24.
Hillbilly, a rural elegy
Based on the memoirs of JD Vance, Hillbilly, A Rural Elegy is a modern analysis of the American dream through the story of three generations of an Appalachian Indian family told by its youngest member, a Yale student forced to return to his hometown. The film directed by Ron Howard has stars like Amy Adams and Glenn Close. It premieres on November 23.
Shawn Mendes: In Wonder
Also on November 23 comes Shawn mendes: In Wonder, documentary about the Canadian singer. The production portrays the ravages of the physical and emotional demands of his fame and his latest world tour. The documentary is a candid glimpse of an artist and composer's struggle with the pressure of stardom and the emotional cost of growing up in front of audiences.
Spongebob: A Hero to the Rescue
"After Gary, the beloved pet snail of sponge Bob, is kidnapped, he and Patrick embark on an epic adventure to The Lost City of Atlantic City to bring him back home, "advance the description of the film, directed by Tim Hill. He lands on the platform on November 5.
(Re) change of princess
In this feature film, Princess Margaret unexpectedly inherits the throne of Montenaro, just when her relationship with Kevin is going through a difficult time. His doppelganger Stacy must fix the situation before Fiona, another doppelganger, spoils everything. Directed by Mike rohl and written by Robin Bernheim Burger and Megan Metzer, star Vanessa Hudgens, Sam Palladio and Nick Sagar. Its premiere will be on November 19.