The preliminary tests of the Alfredo Kraus Singing Contest conclude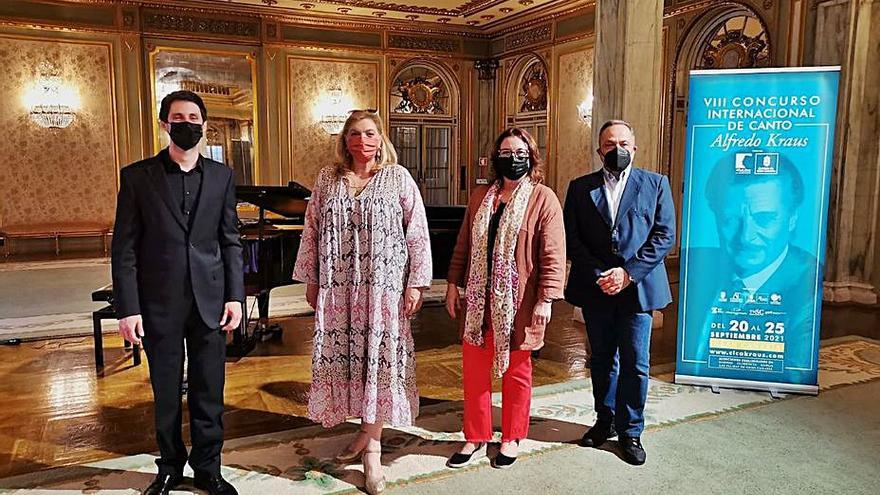 The VIII Alfredo Kraus International Singing Competition (VIII CICAK), organized by the Cabildo de Gran Canaria and the Alfredo Kraus International Foundation, culminates its first stage with the holding of the three preliminary tests that, as planned, were held in the La Zarzuela Theater (Madrid), the Maggio Musicale Fiorentino Theater in Florence and the São Carlos National Theater in Lisbon. Of these tests, 54 singers (20 sopranos, 10 mezzo-sopranos, 6 tenors, 11 baritones, 4 bass baritones and 3 basses) of a total of 98 registered.
Those 98 registered come from 25 countries: Argentina, Brazil, China, South Korea, Colombia, Croatia, Cuba, Spain, United States, France, Italy, Iran, Ireland, Lebanon, Mexico, Norway, Netherlands, Peru, Portugal, United Kingdom, Czech Republic, Serbia, Russia, Ukraine and Venezuela. The court that selected the singers was made up of Rosa Kraus Ley – president of FIAK and CICAK – and Mario Pontiggia – artistic director of both. Along with them, Daniel Bianco –director of La Zarzuela-, Toni Gradsack –casting director of the MMF- and Elisabete Matos -artistic director of São Carlos -.
The selected singers will appear before the Jury presided over by the Italian baritone Leo Nucci in the Semifinal Test in September in Las Palmas de Gran Canaria. Before the Semifinal, the last Preliminary Test remains to be held, which will take place at the Alfredo Kraus Auditorium on September 17 and 18. There are already 12 registered candidates for this test. The registration period ends next Monday, June 28. The culmination of the first stage of the VIII CICAK with the preliminary tests in Madrid, Florence and Lisbon represents a challenge for the organization due to the measures against the covid.