The prediction of Rocío Carrasco who, a year later, agrees with him about Antonio David Flores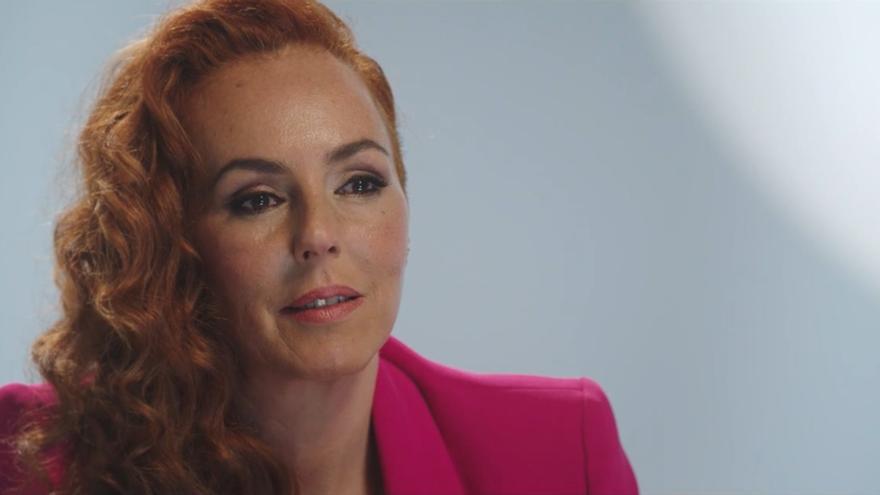 You warned me a few months ago Rocio Carrasco. "Time puts everyone in her place" she said on one occasion during one of her television interventions when asked about Anthony David Flores.
And, using another popular phrase, it seems that everything comes to those who know how to wait because, 25 years later and through a docuseries, the story of Rocío Carrasco is becoming more and more truthful judging by the last movements of her ex-husband and father of her two children.
After announcing the New relationship Antonio David Flores with the journalist Marta Riesco, a media tsunami has shaken his daughter, dew flowers, and his ex-wife, Olga Moreno. A piece of news that has seated Rocío Jurado's granddaughter on a set to talk about this situation and that she burst into tears when she recognized that found out about this union by the media.
The most surprising of all that has happened is that, during the broadcast of her mother's documentary, she made a statement that has now gone viral since, without knowing it, Rocío Carrasco made a prediction that now takes on a highly relevant aspect.
A statement that comes true
A year ago, in one of the deliveries of Rocío, tell the truth to stay alivethe daughter of Rocío Jurado made a description of the personality of Antonio David Flores in which he drew a person capable of doing everything to safeguard his image.
When asked about the infidelities of her ex-husband to Olga Moreno and for the role that their children would play, Carrasco sentenced the former civil guard with a phrase that predicted what would happen today without getting a single word wrong.
"This being would be able to make his daughter cry in front of the cameras to defend that he is not unfaithful"said Rocío Flores's mother completely outraged.
The big surprise came when this statement became a reality a few days ago when Rocío Flores, broken in pain and completely despondent, had to stand up for her father while he was silent.