The Prado shows its 'Mythological Passions' in virtual format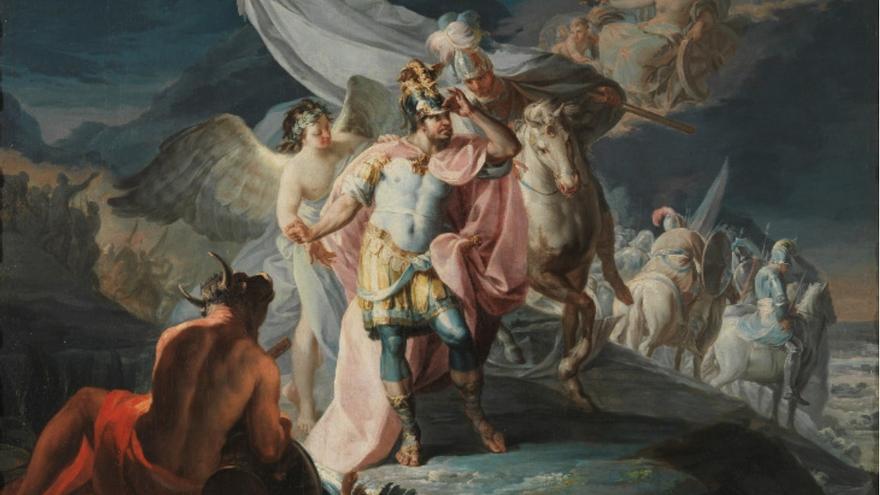 The Prado National Museum has enabled virtual visits in Spanish and English for 2.5 euros to the exhibition 'Mythological Passions', through Gigapixel Second Canvas technology, as reported by the museum.
This technology offers "the better image quality"Virtual tour currently available, thanks to which the virtual visitor will be able to tour the rooms of the exposition 'Mythological Passions', which has the exclusive sponsorship of the BBVA Foundation.
In addition to enjoying free exploration of the rooms and their works, this virtual tour offers a brief Tour by Alejando Vergara, one of the curators of the exhibition.
This virtual tour through the mythological love of the hand of the great figures of European painting through a total of 29 works offers, in seven of the pieces of the exhibition, an extreme level of zoom, millimeter, that allows to go even further beyond what the human eye can observe with the naked eye, getting to see the brush strokes, the crackle or the artist's signature, as well as a brief account of the works commenting on interesting details of the same in text.
This virtual tour It is available on the Museo Nacional del Prado website in Spanish and English for 2.50 euros, the current price of the audio guide available for the face-to-face visit.
In addition, the web continues to offer all the information about this exhibition free of charge, including the presentation of the same made by the commissioners.
During the presentation of the year's program, last January, the director of the Museo Nacional del Prado, Miguel Falomir, did not rule out that virtual projects could be developed in the future "liable to be charged."
"Perhaps virtual visits to exhibitions accessible through a payment with reduced amounts", advanced the director of the Prado Museum.