The Prado rescues the Ionic room for sculpture, one of its noblest spaces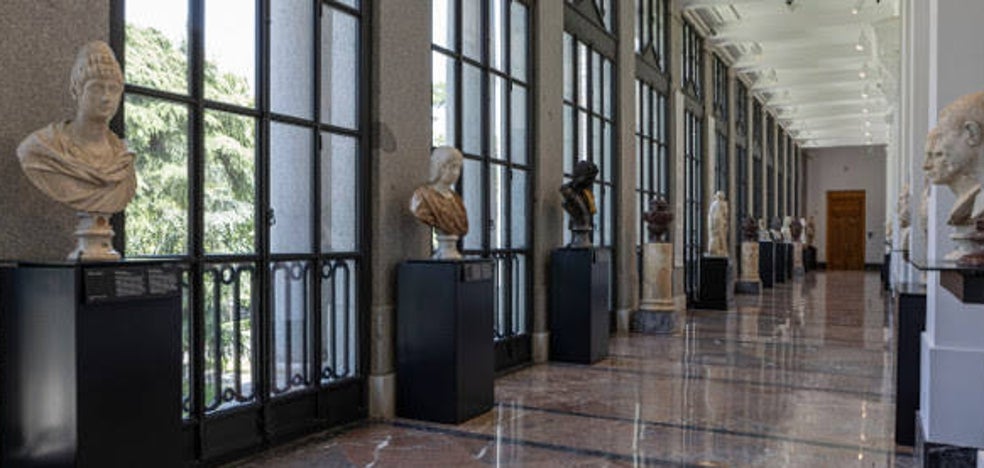 From ancient Egypt to the Renaissance and the Baroque, the museum reviews more than two millennia through fifty rarely seen pieces
For more than thirty years, the Ionic room, one of the noblest spaces in the Prado Museum, had been closed to the public and is now being recovered for sculpture. After a careful remodeling, this privileged gallery on the first floor of the Villanueva building now houses 56 pieces in a time span of almost three millennia, from ancient Egypt to the Baroque.
90% of the sculptures had never been exhibited. They are now displayed in a long and luminous gallery of 175 square meters in the north wing of the museum's west façade, above the Velázquez door. It houses Egyptian pieces from 500 years before our era, from Greece, Rome and the Renaissance to reach the late Baroque, at the end of the 17th century. They are the tip of the iceberg of the Prado's sculpture collection, with more than a thousand pieces, 250 of them scattered throughout several rooms.
Originally Juan de Villanueva, the museum's architect, conceived an open gallery to exhibit sculptures, but it was soon closed off with large windows. The room has been rebuilt and air-conditioned, renewing the metal carpentry that imitates the original, allowing natural lighting. "It recovers the nobility that it should always have," summarizes Manuel Arias, responsible for the Prado's sculpture collections together with Leticia Azcue.
In this forgotten space, until recently, there was everything. It was a restoration workshop, warehouse and offices. "Since I arrived at the museum, 25 years ago, I had never seen it open," confesses the museum's director, Miguel Falomir, happy for the recovery of such a noble gallery. «It is necessary to vindicate sculpture, which has lost much of its presence in the house, and with the renovation of this room it is given back the importance it deserves», he adds. He acknowledges that some predecessors in the direction "liked sculpture less", but that it "is essential for the museum, whose original name was the National Museum of Painting and Sculpture."
The portrait has a very special role in the superb selection, in which "stereotypes coexist, with idealizations and the most truthful realism," explains Arias. There are Roman versions of Greek philosophers and writers like Homer, Xenophon or Sophocles. Portraits of great personalities, such as the Empress Julia Domna. Busts of Julius Caesar or Cicero, idealized compositions such as Hermes-Antinous, the intense face of a jellyfish from the end of the 17th century, emperors, kings, poets, muses, mythological characters and animalistic representations "that give a precise idea of ​​the rich parts and varied from the Prado collection».