The Prado removes Rosa Bonheur and her lion from oblivion | Culture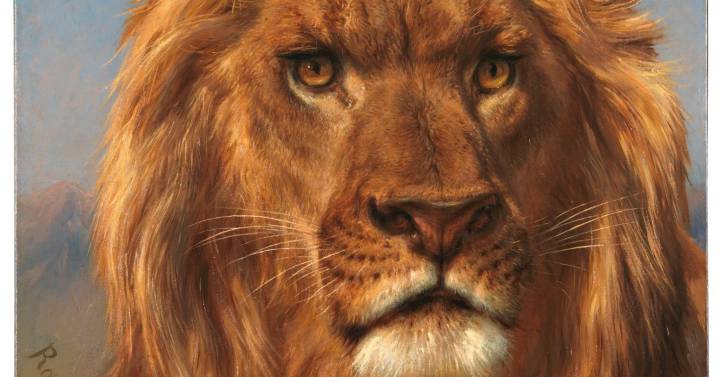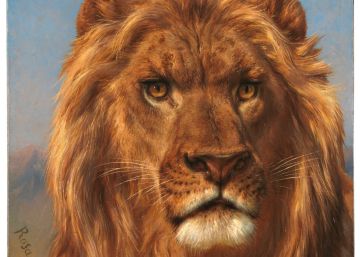 He Prado Museum keep his word and take the picture El Cid, of the French painter Rosa Bonheur, who had returned to the stores after exhibiting it in the temporary exhibition The other's look, in 2017. With her, there are four women represented in the rooms of the museum. In this way, the silence and indifference that has kept Bonheur in the museum stores is put to an end. El Cid It is a portentous lion's head, which in 1879 donated Ernest Gambart (1814-1902) to the Prado, dealer, representative and key figure in the projection and promotion of the artist.
With this delivery the link that Empress Eugenia de Montijo had made between the artist and Spain was evident, after the wife of Napoleon III took him to his house, in person, the Cross of the Legion of Honor for his artistic career. The journalist Concepción Gimeno recalled in her chronicle that "gratitude towards the august Spanish made the famous artist very friendly in Spain." A century and a half later, justice is done with the friendship and gratitude of the gift of Gambart and the painter.
"My pants have been great protectors." Rosa told her second wife, Anna Elizabeth Klumpke, who took note of her reflections to mount a (auto) biography of the painter, in which she makes clear her strong religious devotion and her pride for having dared to break with the traditions "That would have forced me to abstain from certain types of works, due to the obligation to drag my skirts everywhere."
The painter wanted to be everywhere except at home or in the church, withheld and accepting that the outside world is an exclusive male. It shows when he refers to women "who ask permission to think." He also left this in writing. From men he did not expect help to conquer his rights. "I had no choice but to realize that my own sex clothes were a total hindrance. But the suit I wear is my work uniform, nothing more, and if it bothers you in the least, I am completely prepared to wear a skirt, since all I have to do is open a closet to find a wide assortment of women's outfits ", The artist ironically apologized in writing.
With this measure, encouraged by the public and social networks, the Prado Museum reinforces the diverse and multiple against the single canon. That is why Rosa Bonheur is an unexpected encounter, because her presence implies a degeneration of that uniform, obsolete and anachronistic canon. The lion of the French painter is a shot in the middle of the concert, a wake-up call against an exclusive race (of gentlemen) that is exposed as a reference of the moment in which the museums were created. Rarely during the nineteenth century the artistic career and recognition of a woman eclipsed that of her male counterparts. Rosa Bonheur did it.
. (tagsToTranslate) meadow (t) take out (t) forgetfulness (t) pink bonheur (t) lion (t) measure (t) include (t) painter (t) room (t) museum (t) be (t) encourage (t) public (t) social network (t) (t) lack (t) diversity



Source link