The Prado Museum closes 'Mythological Passions' with almost 100,000 visitors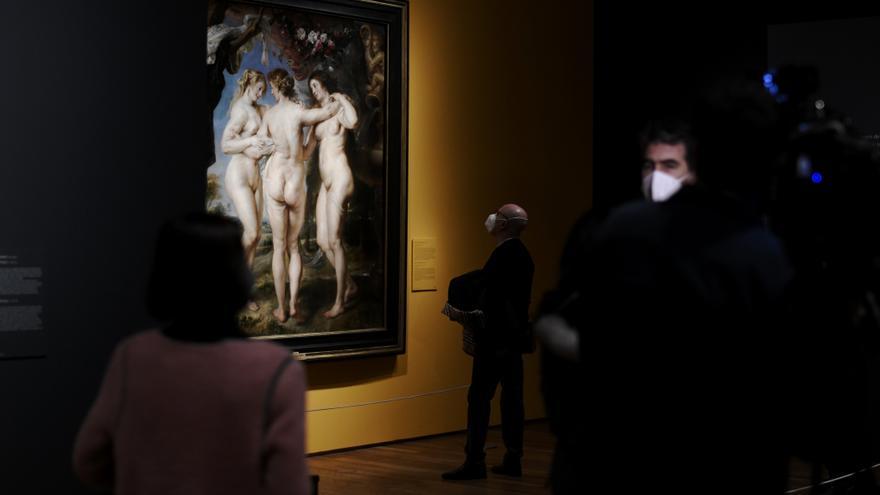 The exposition 'Mythological Passions: Tiziano, Veronese, Allori, Rubens, Ribera, Poussin, Van Dyck, Velázquez' has been visited by a total of 96,528 people, a figure that makes it the most visited temporary exhibition since the reopening of the Prado National Museum last year, as reported by the institution.
The selection, which was exclusively sponsored by the BBVA Foundation, proposed a "unrepeatable" journey through mythological love at the hands of the great figures of European painting.
'Mythological Passions' brought together 29 works, 16 from the Prado Museum and 13 from other institutions. The Prado Museum has highlighted that, for the first time since the 16th century, the mythological paintings that Titian painted for King Felipe II between 1553 and 1562, the famous 'poems', have been seen in Spain.
The center of this exhibition was the meeting for the first time since the 16th century – when they left Spain – of the 6 'poems' that Titian painted for Philip II. This achievement, which has already been seen at the National Gallery in London and will later travel to Boston, was "impossible" until recently.
'Andromeda and Perseus' by Veronese, 'Landscape during a storm with Pyramus and Thisbe' by Poussin or 'The spinners' by Velázquez are some of the paintings that have accompanied Titian's paintings.