The Prado contributed 745 million euros to the Spanish economy in 2018 | Culture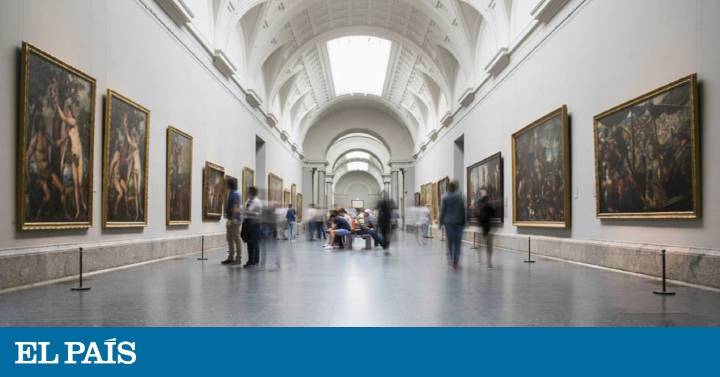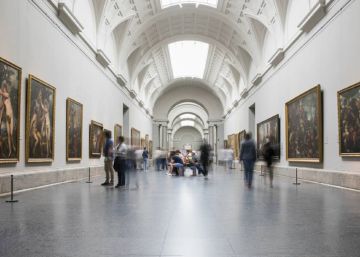 The Prado Museum It is the most important cultural institution in Spain, according to the president of its Board of Trustees, Javier Solana. The veteran socialist leader talks about the unquestionable affection that Spaniards and foreigners show for the art gallery and that translates into the constant increase in visits to the permanent collection and temporary exhibitions: 2,892,937 in 2018 and 3,203,417 in 2019. But contemplation Art does not only produce well-being for people. The whole country can also benefit from the social improvements that these results entail and for the first time El Prado puts numbers to objectify the passion for the museum. According to a study by the professional services firm EY, referred exclusively to 2018, the economic impact of the Prado in the Spanish economy was 745 million euros, 16 times the budget of 45 million that managed the museum. These are figures that allow to assure the director, Miguel Falomir, that cultural activity can be magnificent and not parasitic as some still maintain. "Culture has consequences in people's lives," adds Javier Solana "and with the data in sight we can certify that spending on Culture is a good investment."
Alberto Castilla Vida, partner of the auditing firm, explains that in the preparation of the study, official data from different public and private institutions (transport, hospitality, catering) and, of course, the Prado Museum have been used. With 512 public employees, the museum's social contribution has been 9,570 direct, indirect and induced jobs. Castilla points out that 60% of visitors who pay their tickets are foreigners and spend four days on average. In a very prudent projection, says Castilla, they have only played with a day dedicated to the Prado to do their calculations.
Marina Chinchilla, Deputy Director of Museum Administration, says that, until today, the impact of the Prado on the national economy is even higher. "The research refers to 2018 and last year's data has been much better than the previous one. Budget management has allowed the museum to close with a surplus for two consecutive years. In 2017 it was 3.3 million euros and in 2018 it has it was 1.7 million, something unusual in other institutions. " Miguel Falomir points out that the amount of the surplus is re-entered to the Treasury, but that it is a part of the expense with which the museum will contribute to the works of the Kingdom Hall.
Given that all of Spain and especially the Community of Madrid benefit from the economic impact of the Prado, Solana said that greater collaboration from public institutions could be expected. The Community of Madrid collaborated with 300,000 euros in the last financial year and the City Council, with zero euros.
Falomir expects the contribution of the museum be taken into account in the next general budgets and rule out that the surplus will play against it. "It was only necessary to punish the hard and rigorous work done from this museum. If that happened, the message would be that it is best to sit still waiting for the money to rain. The contribution of the State does not reach even a third of our budget and we don't even have an item for acquisitions. "
In the way of saving, Falomir clarified that the realization of the study on the economic impact of the museum has had no cost. The company EY Professional Services Firm offered to do the research for free and the Prado agreed. Among the company's regular customers are companies such as Real Madrid or Coca-Cola.