The Prado already has Picasso: "There will be no claim to 'Guernica'"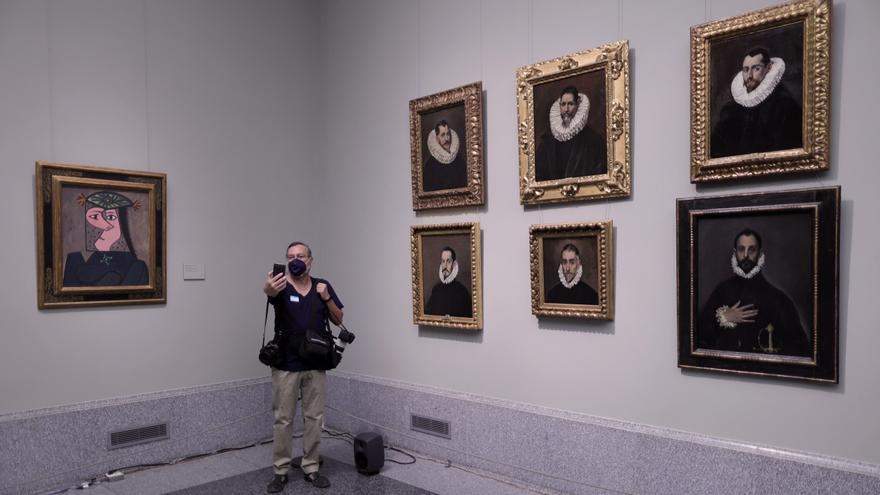 The Prado Museum already exhibits in its rooms the donation of the painting 'Bust of a woman', the first work of Picasso that will be exhibited in this XXI century in the gallery and that, in the words of its director Miguel Falomir, does not open a new stage of claims for other pieces by this author.
"There has been a lot of talk about whether this is a plan or a strategy to bring the 'Guernica', and I have already said 1000 times that it is wonderfully well at the Reina Sofía. It is where it needs to be and there are and will not be any complaints, "said Falomir during the presentation.
Falomir has championed the acceptance of this donation, which "is neither a whim nor an occurrence", but a "historically irreproachable decision" due to the influence of the Prado on Picasso. In addition, it has reiterated that everything has been done in accordance with current legislation.
"Neither the Prado Museum nor the Ministry of Culture commit illegal acts and everything that is done complies with the law", he remarked, to later recall that the Prado Autonomy Law -which does not place limitations on donations- is" above "Royal Decrees.
The Chairman of the Board, Javier Solana, has also insisted that the entire process has been done under current legislation – "I know the rules of the Prado well, I was Minister of Culture" – and he pointed out that the operation was carried out from the first moment with the knowledge of the Ministry and Reina Sofía.
'Bust of a woman' will hang in room 9B of the Prado dedicated to portraits of El Greco and next to Velázquez's 'The Pumpkin Buffoon'. The donation will be for five years but from this period on, "if nothing exceptional happens", it will end up at the Prado. "The will of the donor is sacred," Falomir concluded.