The PP pressures Escrivá to "tell the truth" about the future of pensions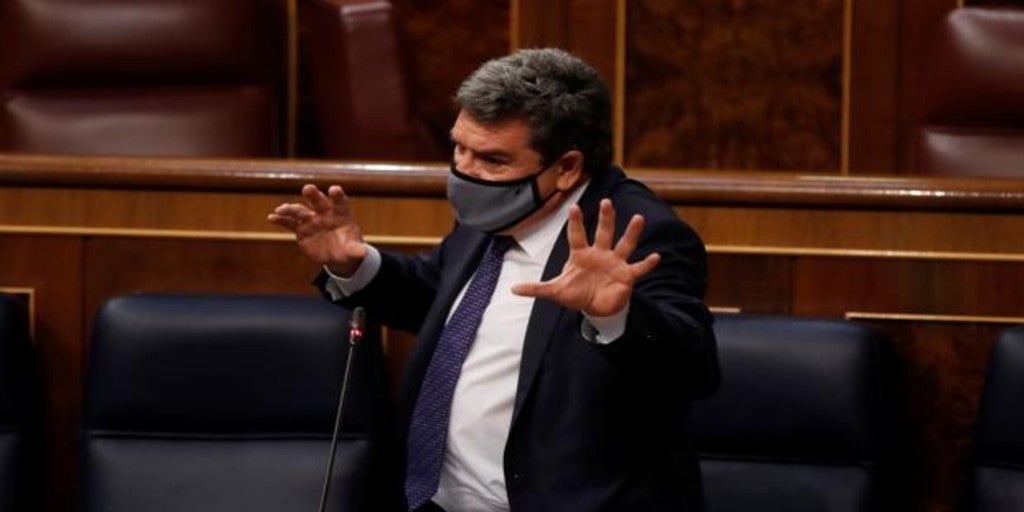 MADRID
Updated:
Keep

The controversy over the future of pensions has exploded. The spokesperson for the Popular Group in Congress, Cuca Gamarra, has accused the Government of "hiding the
pension cuts to Spaniards»And has demanded urgent explanations from the Minister of Social Security. Although in the Executive they are surprised and assure that "nothing has changed", in the words of the second vice president, or that we are facing a "summer snake launched by Pablo Iglesias», According to the minister Escrivá, doubts about the scope of the
commitment made with Brussels to extend already in 2022 the period of calculation of the benefits are again on the table.
After yesterday's publication of
'Operational Agreement', the contract for the Spanish recovery plan, which highlighted these details, the popular parliamentary group today registered the urgent appearance of José Luis Escrivá in the Toledo Pact commission.
The popular parliamentary spokesperson has been blunt through her Twitter account: "It is time for the Sánchez government to explain and tell the truth about the future of pensioners."
The truth is that the commitment, which is part of the agreement with the Commission to implement Spain's recovery plan, already generated tension within the Executive at the end of last year, when they spoke of the possibility of
raise from 25 to 35 years the aforementioned pension calculation period. This is an idea that Unidos Podemos rejects outright and that finally seemed to have been pushed aside precisely because of the disputes between the partners.
Specifically, in its letter, the PP asks that Escrivá report to that commission on "the detail and scope of the document signed between the Government and the European Commission called 'Operational Agreement' on pensions and clarify whether the Government plans to extend the computation period for the calculation of pensions, as required by the European Commission in order to receive European funds ".