The PP maintains the tax cut as the axis of recovery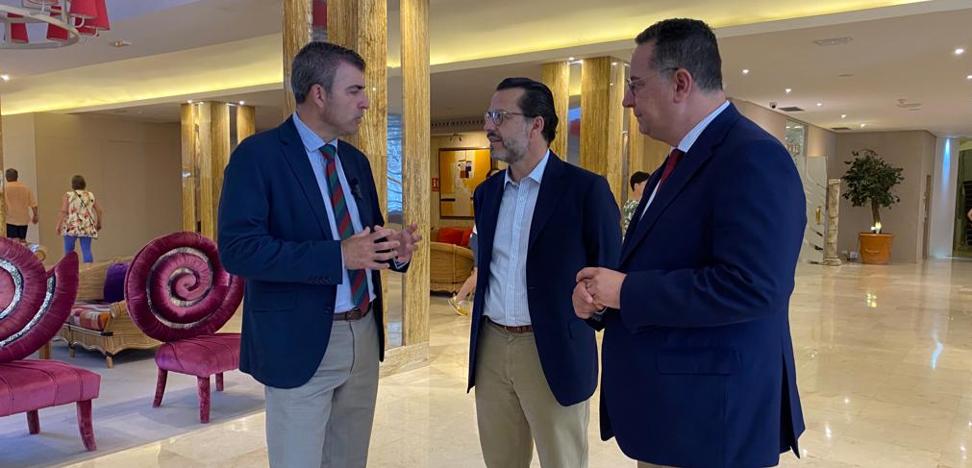 Fernández Lasquetty, visiting Gran Canaria
Javier Fernández Lasquetty, Minister of Economy, Finance and Employment of the community of Madrid, participated this Friday in an act of the PP of the Canary Islands to publicize their
main economic lines and assured that the reduction of taxes must be at the center of economic policy because it allows, he said, to collect more, favor economic growth, that companies invest more and that there is more employment. That, Lasquetty noted, "is what
any autonomous community needs and what the socialists unfortunately threaten, who think that by raising taxes or putting up barriers to hiring things will go better». "And it's a mistake," concluded the Madrid counselor.
He insisted that the ideas that the Canary Islands PP is putting on the table of lowering taxes, economic freedom and giving more
legal certainty for investors "They are the ones we apply in Madrid and they give very good results"
For his part, the leader of the popular Canarians, Manuel Dominguez, underlined the measures adopted by his colleagues in Madrid that have turned it, he said, "into one of the main poles of investment in Europe" for a "
good economic policywhich has shown that a tax cut allows more to be collected, that there is economic development and greater social welfare ».
Domínguez assured that the PP has already become
in the alternative of Government in the Canary Islands is developing its plan to govern. This plan is made up of four programs and the economic one will be "alive, participated and will adapt to the times."