The PP asks to open an investigation to TV3 for the comments of Karmele Marchante to Díaz Ayuso: "Loca brakepathic"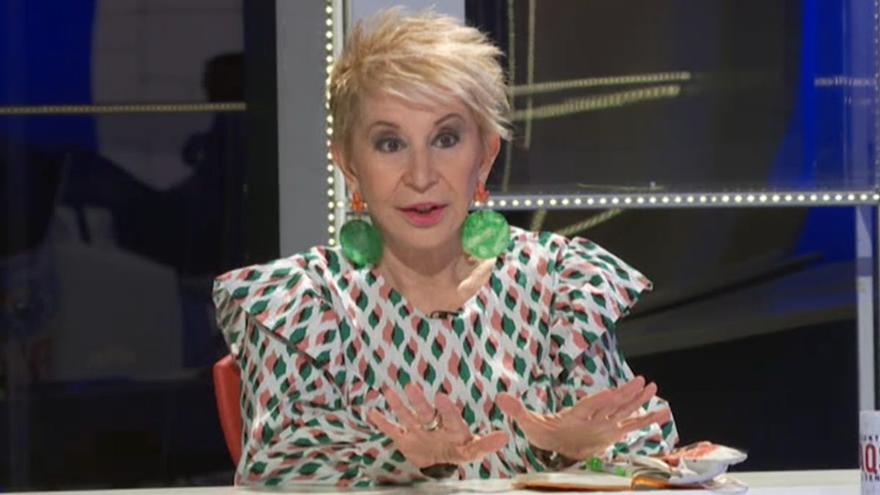 Karmele Marchante He is back to update due to some controversial statements he made in 'Frequently Asked Questions (FAQS)'. The journalist made some controversial comments about Isabel Diaz Ayuso in the latest installment of the TV3, describing her as "the crazy phonopathic": "Others call her 'IDA' because she's gone, gone, gone".
These words and the non-intervention of Cristina Puig, presenter of the space, has generated various reactions. The most striking has been that of Daniel Sirera, a member of the Audiovisual Council of Catalonia at the proposal of the PP, which has announced on its Twitter account that has asked the regulatory body to analyze whether what happened in 'FAQS' breached article 4 of the Audiovisual Communication Law.
Specifically, in this sense, Article 4 of the LGCA when invoked by Sirera speaks of the right to "receive a plural audiovisual communication", establishing in its various headings that audiovisual communication "may never incite hatred or discrimination based on gender or any personal or social circumstance and must be respectful of human dignity and constitutional values" and "must respect honor, privacy and the image of the people and guarantee the rights of rectification and reply ", among other aspects.
In addition to Sirera's announcement, another of the people who reacted to this controversial words from Marchante was Toni Cantó, recent signing of Isabel Díaz Ayuso for the Madrid elections, who described this intervention as "Any given Saturday night on TV3, the Catalan public trash TV": "Here it does not matter to trivialize mental health. No one will protest about this."