The PP asks the Canarian Government to reconsider the high cost of the decarbonisation plan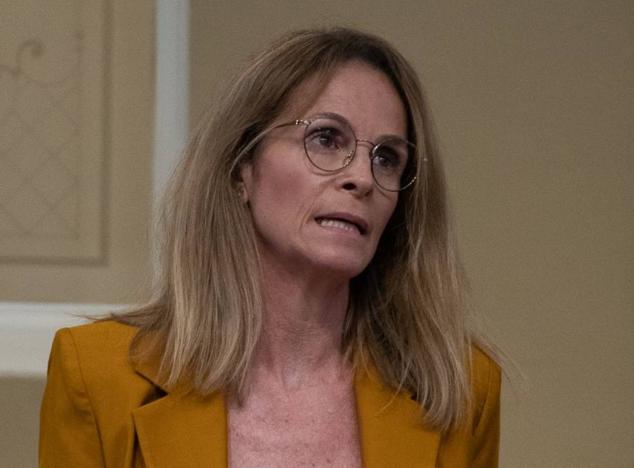 politics
Understands that the current economic scenario is not the best to execute an "abrupt break" with traditional energies
The deputy of the Popular Group in the regional Parliament, Luz Reverón, asked the Government of the Canary Islands on Monday to reconsider the
high cost of the Canary Islands Energy Transition Plan (PTECan) in the face of the serious current economic scenario, "since the Executive, in addition,
ten years ahead of the international green pact of the Paris Agreement».
Luz Reverón explained that this project, which aims to decarbonize the entire archipelago in 2040, including transportation, will cost a "whopping"
€40.13 billion«which means, nothing more and nothing less, than a disbursement of 2,400 million euros per year».
As indicated by the popular deputy, "with inflation above 10% and rising, the increase in interest on the debt and the threat of a recession in Europe,
It does not seem like the most appropriate time to face an expense of this magnitude and in such a short period of time.
For this reason, in his opinion, the Canarian Executive should take into account what is happening around us and focus on the European Union "which is showing us the way and giving us an example of responsibility and
ability to adapt to reality and to the circumstances that we are seeing and living".
"We are all in favor of an orderly energy transition towards clean and renewable energies, but what the Government is trying to do has nothing to do with a transition, but with a
abrupt break that it is proving to be a real failure and that it should be reconsidered, as a good part of our European neighbors are doing", he insisted.
Finally, the PP deputy called for a "realistic and pragmatic" decision while requiring the Government to "open a reflection on the energy model for which it is betting and which is going to place a new burden on the economy of Canarian families, which they are already hit hard by inflation and the rising cost of living."