The pound drags the European stock exchanges and the Ibex 35 lives the biggest fall of the year | Economy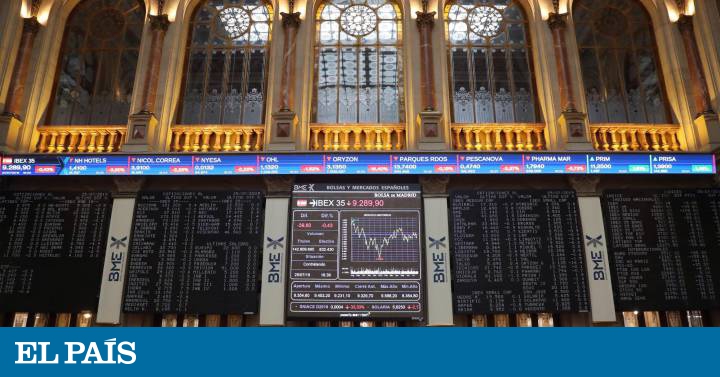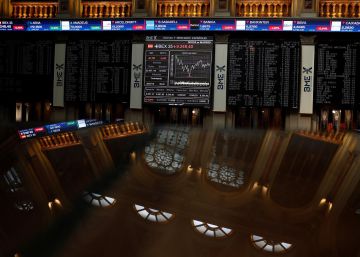 Unlucky Tuesday for European stock exchanges. The Ibex 35, the main selective of the Spanish Stock Exchange, experienced its worst session of the year on Tuesday: at the end of the day it accumulated a fall of 2.48% and lost 9,000 points to stand at 8,986.6, the same level as in mid-February. And it is no exception: the main European markets have also ended in red, shaken by the fall of the pound sterling and waiting for the Federal Reserve to announce changes in interest rates tomorrow .
The collapse of the main European selective, led by the Spanish, who has suffered the biggest blow, occurs just after the new British Prime Minister, Boris Johnson, has boasted the possibility of a Brexit without agreement, an announcement that has caused the biggest monthly crash of the pound since 2016. Also the tension caused by the commercial war and the Federal Reserve (Fed) meeting scheduled for tomorrow Wednesday, in which a rate cut is expected, have contributed to creating nervousness in the markets: the main European selective have closed in red and the US stock exchanges recorded losses at the end of the session on Tuesday.
The Ibex 35 has been the European selective that has registered the biggest drop at the close of the session on Tuesday. The German Dax followed, with a fall of 2.18%, while Paris lost 1.61%. The European stock market conglomerate, the Eurostoxx, also registered a significant fall of 1.72% on Tuesday; London, on the other hand, registered a moderate fall at the close of the day: 0.52%.
The price of Siemens Gamesa was the one that fell the most at the close of the Ibex session, 17.65%, in this case for not complying with the forecasts. The multinational announced on Tuesday that Their results have fallen short of the forecasts forecast by analysts for the third quarter of the year. The second major setback was the IAG, with almost 6%, which is in full struggle to defend its Spanishness against Brussels to limit the risks of Brexit. Santander, which has an important business in the United Kingdom, also posted a 3.71% drop at the end of the day. Only two values ​​(Indra and Grifols) have managed to close with lower falls
at 1%.
Also in the United States the main selective ones registered losses: at one hour of the closing of the session the Dow Jones retreated 0.35% and the S&P 500 fell 0.35%. The Fed is expected to announce a rate cut of at least a quarter point on Wednesday, the first cut since the financial crisis, that the US President Donald Trump considers it insufficient. "The economy is doing phenomenally well," said the mantatario, "it would do better even if the Fed had not raised rates so soon or so far."
. (tagsToTranslate) pound (t) drag (t) bags (t) European (t) European (t) ibex (t) 35 (t) live (t) longer (t) fall (t) year (t) selective ( t) Spanish (t) lose (t) 9,000 (t) growing point (t) (t) doubt (t) brexit (t) eve (t) clipping (t) type (t) fed



Source link