The post-pandemic, a return to the 'crazy 20s'?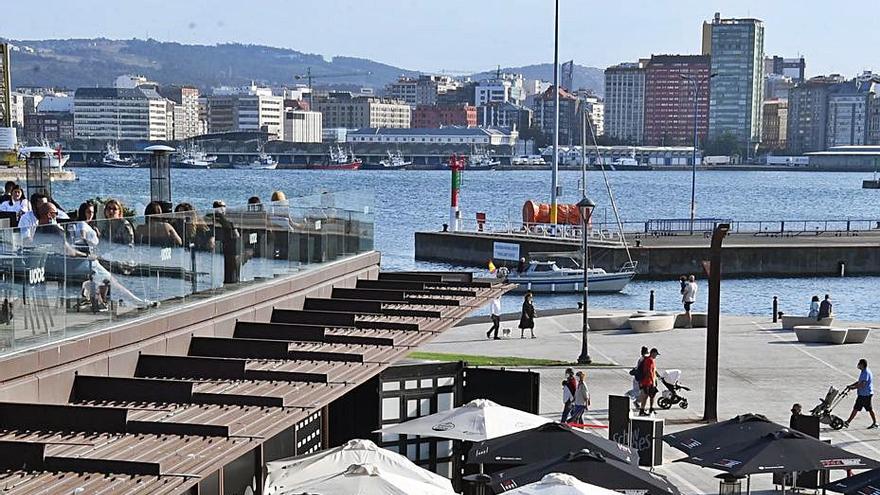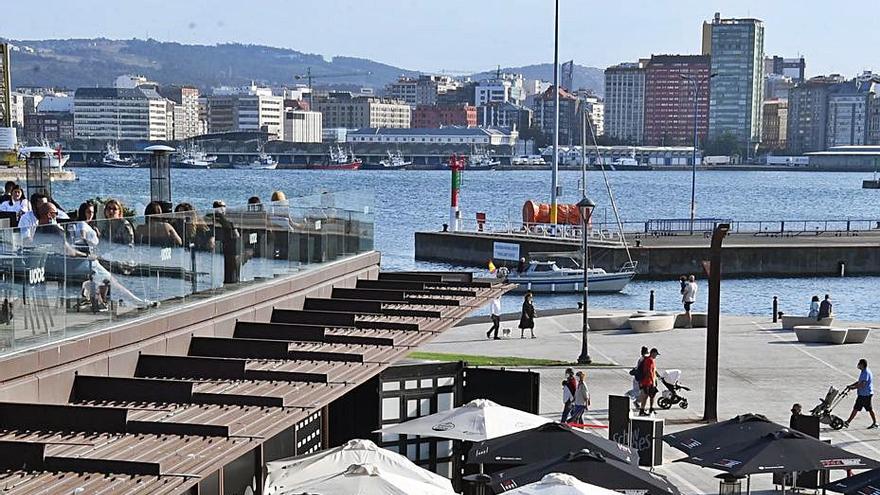 Christakis remembers that if you look back you discover certain patterns that always repeat themselves. "In the last 2,000 years when a pandemic ends there is always a party," he pointed out a few weeks ago in an interview with the BBC, where he argued his prognosis with the fact that, during a crisis like the current one, "people save more , he has less social interaction, he stays at home more and sees his friends less ". This, he predicts, will have a rebound effect when the situation returns to normal. Christakis believes that citizens will bet more on leisure - from going to restaurants to concerts, pubs or sporting events -, there will be a greater tolerance for risk and "people will spend money that could not be spent," he told the BBC chain. .
Other experts, however, are somewhat skeptical of this future. "I think two positions will coexist. On the one hand, there are people who have a great need to enjoy themselves, who have realized that it is an important need for them, and on the other, people who will be more prudent as a result of the pandemic, "explains psychologist Concepción Rodríguez, who puts two examples of what he believes will happen when the pandemic is left behind. "Adolescents, for example, who have deprived themselves of a lot, want to be able to live longer, to enjoy themselves, not to give up and it is normal, it is not something negative," says this psychologist, who speaks of the other extreme, things that are the same they are here to stay. "We know more about diseases and this can lead to caution. Likewise, from now on it will be rare for someone to go to an airport, where there are people from all over the world who can bring a virus, without a mask, "he says.
Nor does he trust that the collective euphoria will be unleashed after the pandemic, the sexologist Emilio López Bastos. "In general, most people express the desire to recover the normality in which they lived before and in no case the expectation of new experiences," he indicates and, although he acknowledges that in the first holidays or relief of restrictions - such as Christmas or bridges— yes "there was more social and festive activity," he does not think that is the usual dynamic when the pandemic ends. "The return to normality will not be abrupt or sudden, so I think it will occur without euphoria," says López Bastos.
Experts also believe that personal experience during the pandemic will be key to seeing how their exit is faced. "It is not the same a person who has been prudent and has kept the measures and who has not been infected and therefore sees that this attitude compensates him than who has done it and did have the virus," says Rodríguez, who also recalls that there are many people who even require psychological attention to return to performing daily tasks such as drinking coffee or meeting their friends "due to fear, stress and anxiety".
Nor do these experts agree that there is sexual or economic debauchery. "The way of relating to others is changing and I think there is more caution when it comes to maintaining relationships," says Rodríguez. "It is not possible to generalize about whether sexual habits have changed this year since it depends on whether they are teenagers, unemployed couples, teleworkers, singles, etc ... but it is possible to speak of a certain fatigue and changes in normalized habits from the lives of those whose sexual desire is not isolated, "says Bastos, who recognizes that the limits to mobility" affected people without a partner to establish new relationships "and have caused an increase in the use of the Internet to meet people. Economically, Rodríguez recalls that there are people "in a difficult economic situation or in precarious employment", something that will make it difficult to waste that Christakis predicts.
No 'baby boom' after confinement
Although there were experts who predicted that after the forced confinement of almost three months between March and May 2020, a kind of baby boom would occur and the birth rate would increase, the reality is just the opposite. Spain registered 23,226 births last December, the lowest monthly figure since the 1940s. Experts are clear that the uncertainty, fear and job instability that the pandemic has brought have won the battle and those who want to have children have won it. They think now something more than before the outbreak of the coronavirus. "In the first confinement there was a high level of ignorance and uncertainty about the evolution of the pandemic. This, added to the change in habits and routines and the impossibility of having a perspective of stability in the future, will have caused many people to postpone the decision to have children until they feel more secure in future stability, "says sexologist Emilio López Bastos. From the Demographic Renaissance Foundation they used the same reasons in December, a minimum month. "We believed that there would be a baby boom because people were going to get together more but in the end the atmosphere of anxiety and uncertainty that was created prevailed," they pointed out in this organization, where they recognized in an interview with Efe that they would have to wait a few months for see if this decrease in the birth rate is really consolidated or is it just a one-off drop.