"The possible truckers' strike has forced logistics to re-plan to meet customers"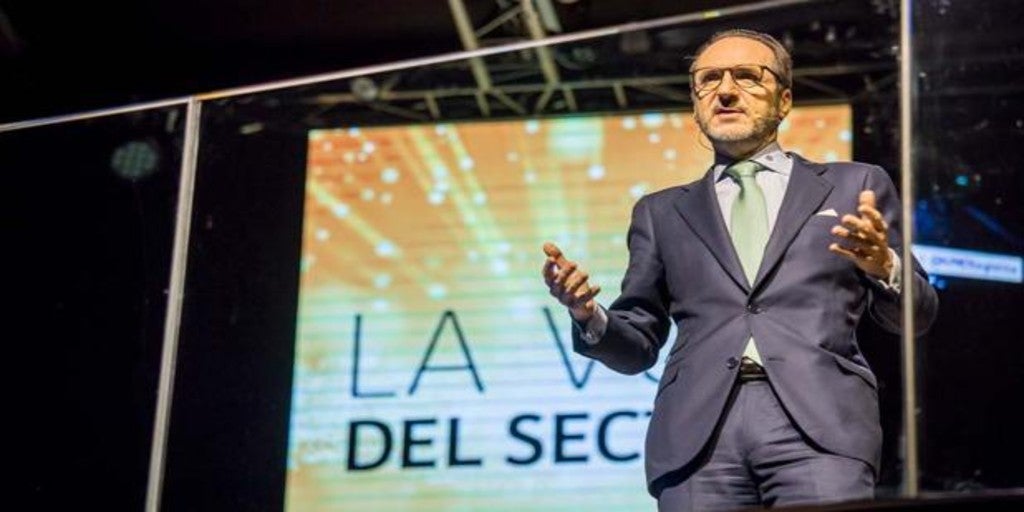 Madrid
Updated:
Keep

With Black Friday the starting gun is given to the Christmas campaign in stores. A campaign that will be extended with the January sales and that is supposed to be the thermometer of the recovery of consumption in our country. This increase in consumption will also be very marked by the possible restrictions that may be re-applied in Spain in physical stores due to the escalation of cases and by following in the wake of other neighboring countries. Electronic commerce has experienced a different panorama, which with the coronavirus crisis has triggered its turnover and more and more older people are becoming familiar with it. Thus, according to the forecasts of the UNO logistics employer, during the Christmas campaign this year there will be 106 million shipments, with an average of 3.7 million packages per day.
"This is 7% more than last year," the president of UNO, Francisco Aranda, told ABC by telephone, adding that for the Christmas season "we have 1,150,000 workers, 14% more than a normal month and 3.5% more than last year ».
How has the possible shortage affected?
This campaign has forced us to plan supply chains much more in advance due to the bottlenecks we have in China. As an example, thanks to the digital prediction tools, we eventually detected that if in a normal situation a container from China to Spain takes four weeks from when you place the order until it arrives in our country, with the current situation it is necessary to add eight more weeks. This forced a re-planning of all supply chains. In addition, companies have continued to undertake their digital transformation, which is essential to face new purchasing habits and demand.
And the possible employer strike of the truckers?
It has forced us to further accelerate the processes to comply with obligations with clients and to affect us as little as possible. We have had to re-plan supply chains again, advancing processes. We are optimistic and we believe that it will not be called. While many requests are reasonable, we know that the Ministry is working very quickly to try to offer solutions and avoid unemployment. If it ends up being carried out, it would pose a new obstacle, but logistics companies have been dodging several since the pandemic broke out.
And the labor reform, what consequences could it have for logistics?
At the moment there are three aspects that generate uncertainty for us. The increase in fuel costs, the increase in electricity costs, which has raised our electricity bill by 40-60%, and the labor reform. Labor regulations affect us a lot. We are a sector highly dependent on peaks of activity and therefore we need flexibility in hiring to be competitive.
We agree that in Spain there is an abusive use of temporality. This is a consequence of the rigidity of the labor market. If the labor market were made more flexible with internal management tools at the labor level, this excess of temporary employment would be reduced. If companies are less afraid of hiring, they will use less timeframe. They will do it exclusively for causal temporality.
Your sector is one of the most difficult to find qualified personnel, how do you intend to tackle this problem?
Due to the digital transformation we have a need for positions related to new technologies that to capture them we have to compete with other sectors that also need them. In addition to this problem, we have a very important deficit of these professionals in Spain. To create a route planning program you need a computer engineer. But to make technical use of that tool you no longer need an engineer, but an expert technician of that tool. These professionals are people who come from VET, and in Spain VET is unfortunately not developed to the level that companies need. That is why we have explained to the Ministry that we can be an important solution to youth unemployment in Spain. But for that it is important that young people are trained in these tools.
Going back to the Christmas campaign, many companies started on Black Friday days before, do you think it is positive to have such a long period with discounts and promotions?
I do not know, that should be said by the 'retailers'. We perceive that the Spanish consumer each Christmas campaign advances their purchasing decisions more. According to our predictions, around 40% of consumers advance their purchasing decisions. Whether they are based on promotions or not we don't know yet. We are also detecting that although four or five years ago when ordering by electronic commerce everything was extremely urgent, we are seeing that this online purchase is already being rationalized. We believe that it is the result of our relationship with electronic commerce maturing.