The positives for coronavirus in the Canary Islands rise by 141 people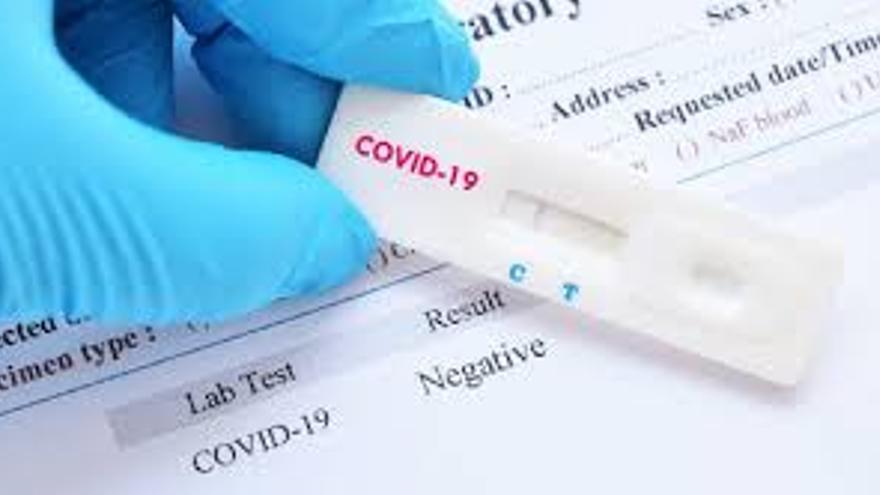 The Canary Islands have registered this Sunday a rebound in the number of new positives of coronavirus to reach the 14,154 total, more than half of which remain active at the moment – a total of 7,122 people-, although he has not had to regret no fatalities from the disease.
This is reflected in the updated data of the Ministry of Health of the Government of the Canary Islands shortly after 2:00 p.m. this Sunday, in which Covid-19 positives have increased by 141 people since the pandemic began, and those who are still active by 129 nowadays.
In section medical discharge, The Canary Islands have added 12 in the last 24 hours to reach 6,794 in total. Of these, most have occurred in Lanzarote, where eight patients have managed to overcome the disease since the latest available data. Meanwhile, in La Palma two more people have achieved it, and one in both La Gomera and El Hierro.
Fifteen more people have required hospitalization due to complications from the coronavirus in the last hours, three of them in an Intensive Care Unit (ICU), so this figure reaches 60 patients. On the floor, a total of 226 citizens are admitted, twelve more than the data presented on Saturday.
By islands, Tenerife has once again been the one that has registered the most new cases in the last 24 hours, a total of 74, so their positives stand at 4,337 since the pandemic began, of which 2,333 remain active at the moment.
Gran Canaria has added 54 new cases to reach 7,721 total since the pandemic began, while assets increased to 4,394. In neither of the two islands have there been medical discharges.
Fuerteventura has recorded eight new cases since yesterday, so it stands at 680 total, of which 196 remain active. Lanzarote, on the other hand, has managed to reduce assets to 144, four less than on Saturday, thanks to the eight medical discharges that have occurred in the last hours. The total number of positives on the island of Conejera stands at 1,108.
While, in La Palma active cases have been reduced to seven in the last hours, two less than yesterday, and in La Gomera 45, one less. In neither of these two islands have new infections occurred. Finally, in El Hierro there has been a new positive which increases the total number to 49, although there has also been a medical discharge that maintains active cases in two.