The Port will open the first VIP room in Spain for passengers and crew in 2024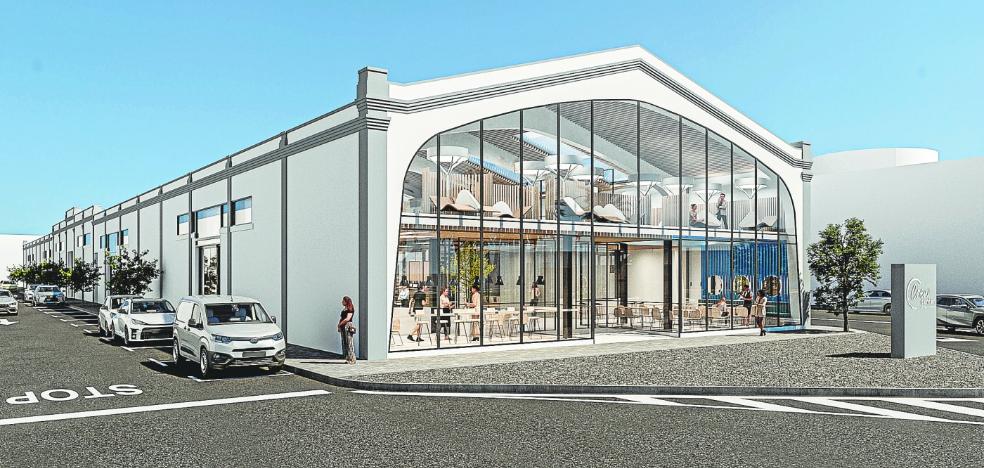 The Newport group launches this space, which will feature the latest in technology and comfort
In January 2024, Crew Center Las Palmas will see the light of day, which will be a large multidisciplinary space designed to offer different services to users who visit the port of La Luz and Las Palmas and to the crews, with the aim of
meet certain needs for services, waiting areas, rest and connectivity.
It will be located in Functional Area 6 of the service area of ​​the port of La Luz and Las Palmas, and has a surface area of ​​2,300 square meters and can accommodate more than 1,000 people simultaneously.
It is a pioneering project, in certain aspects similar to what is found today in airports, but with more services. It has a reception, coworking spaces, meeting rooms equipped with the latest technology, gym, hairdresser, lounge areas, rest and relaxation areas, cafeteria and restaurant points, supermarket, gastromarket, medical center and multipurpose rooms, mainly.
The planned area is 2,300 square meters, with the capacity to accommodate a thousand people

Thanks to this new concept of a multidisciplinary area, certain actions can be carried out at Crew Center Las Palmas that are impossible in other waiting rooms. Thus, in Crew Center Las Palmas
corporate events, meetings and specific training processes will be held of companies that so wish, conventions, etc. This possibility, added to the different services offered by the facilities, seeks the consolidation of the port of La Luz and Las Palmas not only as a geographical and port reference, but as a reference by having the first port VIP room in the world.
The space will be equipped with the best technology and the best comfort for a premium experience so that users can take advantage of the connection time between one trip and another in the most productive and comfortable way possible. This initiative of the Newport Group was born "from the desire to stand as a strategic building, with a totally new program of uses and of important repercussions for its users, in a magnificent and busy enclave within the port of La Luz and Las Palmas".
The promoters of the project have presented it as "a renovated space, with industrial architecture and equipped with the most up-to-date technologies. It will be a place where you can stay during transfer times, both for rest and for the professional relationships of those who visit it. Is about
interconnected spaces developed on two floors, around a spacious hall. The intervention addresses the incorporation of the fully glazed front façade, so that the new interior area can use the exterior and its views.
Loyalty card to access

To access Crew Center Las Palmas, a loyalty card will be required, which will be delivered by a consignee or another entity with which Crew has an agreement, or by means of a daily pass. In the same way, there will be special access during the conferences or events that are carried out by companies, taking into account the conditions of the agreements established with those who wish to make Crew Center Las Palmas a strategic place to develop events of various kinds.