The Popular was nine years in losses, according to the experts of the bondholders | Economy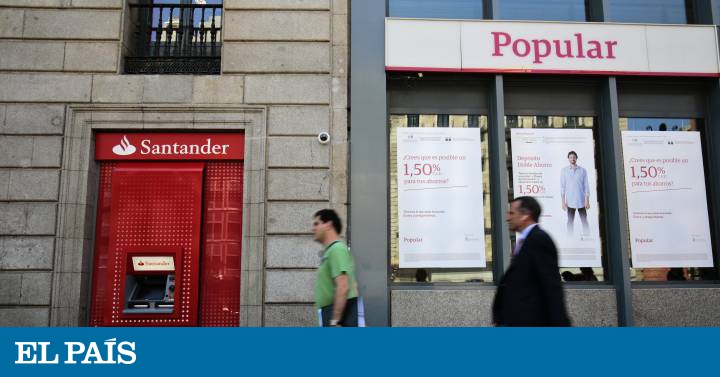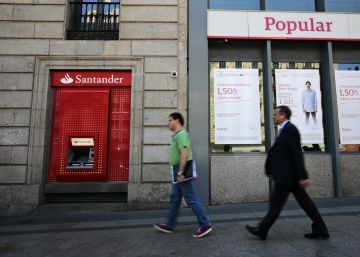 The experts hired by a group of bondholders, (Anchorage, Algebris, Carin Capital and Pimco), which lost around 2,000 million with the fall of the Banco Popular, They have submitted a devastating report to the National Court.
According to David Aliaga, of FTI Consulting, Miguel Pérez and José María Jerez, both partners of PSJ Forensic, The popular He had a "continuous and persistent deficit in the bank's provisions" since 2008, which would have led him to declare losses from that year until the end. The Popular only acknowledged being in losses in 2016, when it declared red numbers for 3,485 million. The experts place the losses of that year at 5,105 million.
Undeclared provisions, according to the expert report, correspond to "adjustments identified by supervisors. They were caused by multiple and recurring accounting irregularities, which although they were identified by the supervisors, were not communicated to the market, "they say.
And they continue to say that these irregularities had an "artificially positive impact on non-productive active coverage rates and the delinquency ratio". Experts highlight these mismatches because "they were the key metrics used by investors to measure the quality of the bank's balance sheet."
Part of the accusations of the report coincide with the accusations made by Emilio Saracho, Popular president when it went bankrupt on June 7, 2017. Bondholders experts say that the bank's refinanced operations, doubtful loans were misclassified, and that there were deficiencies in the valuation of real estate assets.
Hidden debts in subsidiaries
They also ensure that they did not fulfill the obligation to incorporate companies controlled by the bank in their financial statements. They insist on an argument that was denied by Roberto Higueras, former vice president of the Popular, in his recent statement at the Hearing: that debts and uncollectible losses were hidden and he avoided accounting them in his balance sheet by refinancing them through a financial structure, called Thesan, based in Luxembourg.
The report states that the bank sought to improve its solvency rates, among other things, by not intentionally deducting financing for the purchase of its own shares from its computable capital resources.
The combined result of these problems, according to these experts, was that the Popular accounts and financial statements, at least since 2011, and the documentation published by the bank on the capital increase of May 2016, "did not reflect its financial situation real". According to experts, these circumstances had a significant impact on investors, which requires further investigation.
. (tagsToTranslate) popular (t) be (t) nine (t) year (t) loss (t) expert (t) bondholders (t) expert (t) investor (t) lose (t) 2,000 million (t) bankruptcy (t) ensure (t) have (t) continuous deficit (t) (t) provision (t) declare



Source link