The pope recognizes the "heroic virtues" of Torres Padilla from Gomera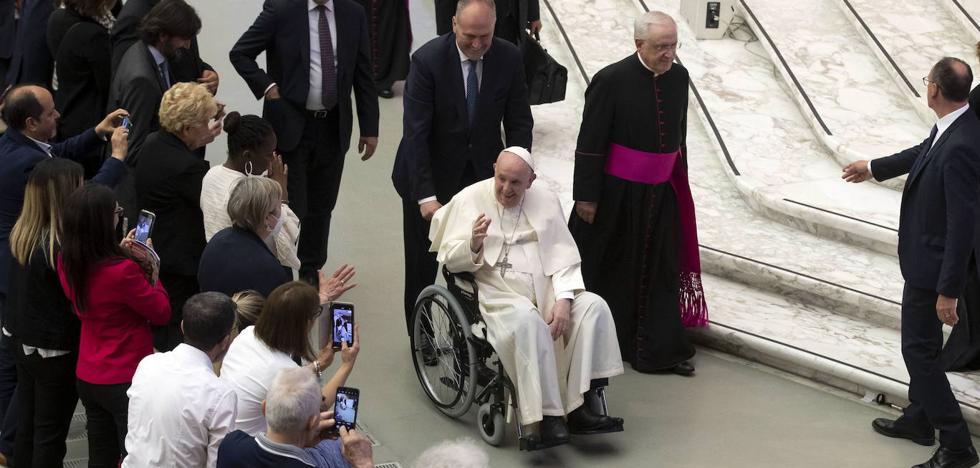 Born in 1811 into a very religious family on the Colombian island, he was the co-founder of the Congregation of the Sisters of the Company of the Cross.
Pope Francis has recognized the "heroic virtues", the first step towards sainthood, of
Spanish priest José Torres Padillaco-founder of the Congregation of the Sisters of the Company of the Cross,
born in 1811 in San Sebastián de La Gomera and died in 1878 in Seville, the Holy See reported today in a note.
Francis approved the decree recognizing these virtues during an audience held this Saturday with Cardinal Marcello Semeraro, prefect of the Congregation for the Causes of Saints.
Torres Padilla grew up in a very religious family, studied at the Universities of La Laguna and Valenciaand in 1834 he arrived in Seville to offer his first mass two years later.
He was a professor at the Seminary of Seville, a consultant to the First Vatican Council and a canon of the Cathedral. Since 1883 his remains rest in the crypt of the Casa Madre de las Hermanas de la Cruz, in front of the tomb where Santa Ángela and Santa María de la Purísima were buried until they were beatified.
In parallel form,
the pope has also approved the miracle attributed to the intercession of the Venerable Servant of God María de la Concepción Barrecheguren y García, faithful laywoman; born in Granada on November 27, 1905 and also died there on May 13, 1927.
During her short life she always had poor health and from a very young age she suffered from acute enterocolitis.
In order not to expose her to the dangers of everyday life, her parents decided not to let her attend any school in the city, and they became her educators. She expressed her desire to become a Carmelite, but her illness prevented her from making this choice and in 1917 she was diagnosed with an intestinal inflammation that caused severe pain and forced her to follow a strict diet.
In 1924, she was affected by a serious mental illness, inherited from her mother, which, after a series of treatments at home, led the doctors to prescribe her admission to a nursing home.
In the Catholic Church, to be canonized it is necessary to go through several stages: The first of these is the recognition by the pontiff of his heroic virtues, with which the deceased is considered "Venerable Servant of God."
Later, the venerable can be beatified, when it is certified that a miracle has occurred due to his intercession, and canonized (declared a saint), when a second miracle has occurred, which must occur after being proclaimed blessed.