The Pope dictates that women can give communion and read the word of God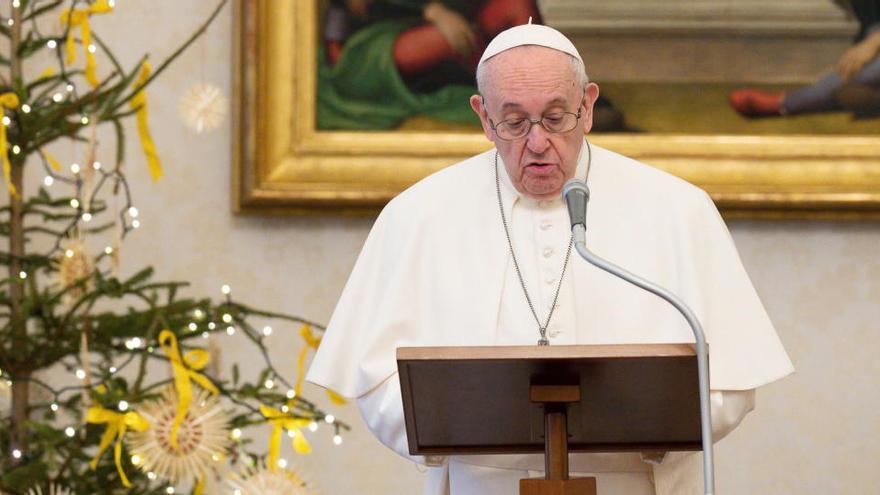 He Pope Francis has authorized women to read the Word of God, help at the altar during Masses and distribute communion, but, for the moment, it does not open to the priesthood, in a 'motu proprio' (pontifical document) that introduces changes in the current code of Canon Law.
In this 'motu proprio' the document of Saint Paul VI 'Ministeria quedam' (1972) is reviewed, which only allowed men to receive the ministries of the Lectorate and the Acolyte. The reader is in charge of reading the Word of God in the ceremonies, while the acolyte helps the deacon and the priest at the altar and can also distribute communion, among other functions.
Though women already carry out these ministries in places where priests are lackingIn the last assembly of the Synod of Bishops on the Amazon, a point had been approved for it to be institutionalized.
"For these reasons, I thought it appropriate to establish that they can be institutions such as Lectores or Acolytes not only men but also women, in whom, through the discernment of pastors and after adequate preparation, the Church recognizes the firm will to faithfully serve God and the Christian people, "the pope wrote in a letter to the Prefect of the Congregation of the Faith, the Spanish Luis Ladaria.
He Vatican explained in a note that women who read the Word of God during liturgical celebrations or who perform an altar service, as altar boys or distribute the Eucharist, certainly they are not new: in many communities around the world they are now a practice authorized by the bishops.
"Until today, however, all of this took place without a real institutional mandate, notwithstanding what was established by Saint Paul VI, who in 1972, although he abolished the so-called "minor orders", decided to keep access to these ministries restricted to men only because he considered them preparatory to any access to the sacred order, "he explains.
For this reason, Francis, also as a result of the debate that has arisen since the last Synods of Bishops, wanted to make this presence of women at the altar official and institutional. The pope also specifies that "with regard to ordained ministries, the Church in no way has the power to confer priestly ordination on women."
Although the pope established a commission to study what was the role or if the so-called deaconesses existed in the early years Christianity, for the moment the issue of the priestly ordination of women has been totally stagnant.