The police who killed a young African American in the United States are found guilty by a jury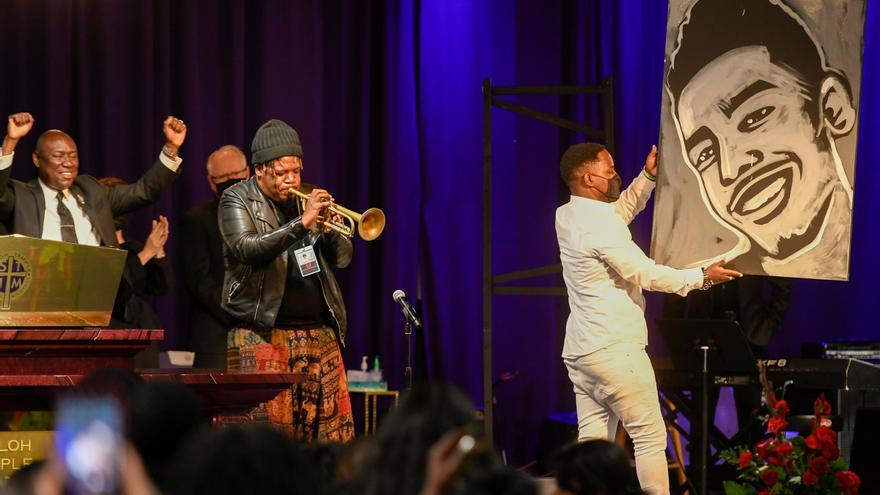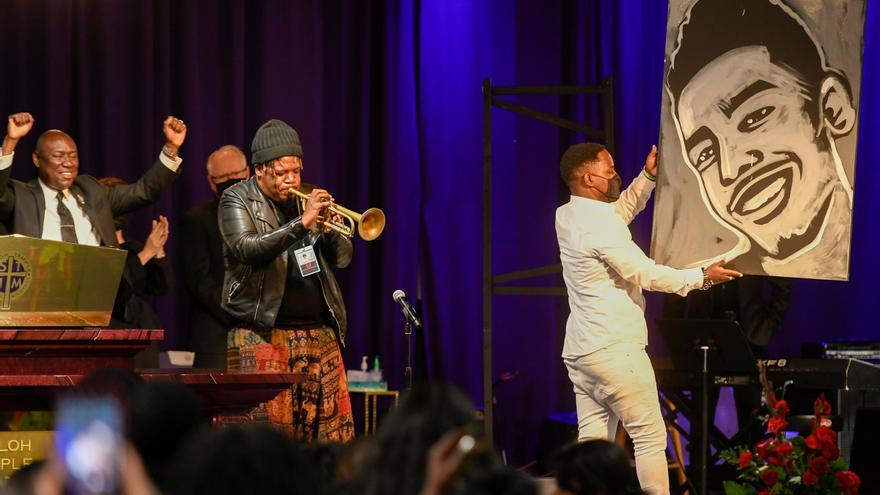 A jury declared this Thursday guilty of all charges against the white police of Brooklyn Center (USA) who in April killed the young African-American Daunte Wright with his pistol, presumably by mistake when he wanted to immobilize him with his stun gun or taser.
After three and a half days of deliberations, the jury found police Kim Potter guilty of the two charges he was facing: homicide involuntary in the first and second degree.
The first charge carries a maximum penalty of 15 years in prison and a fine of $ 30,000, while the second carries 10 years in prison and a fine of $ 20,000.
In a quiet room, Judge Regina Chu read the jury's decision while Potter listened standing up as two people rested their hands on the defendant's shoulders., as a sign of support.
Potter did not gesture and remained calm, just swallowing hard on occasion and looking sideways, according to images from local televisions, which broadcast the view live.
Wright died on April 11 in Brooklyn Center, a suburb of the city of Minneapolis (Minnesota), because Potter, according to the official version, he mistook his taser for a gun fire during a traffic control.
The video of the event, which was released by local authorities and was reproduced during the trial, shows how three officers approach Wright's vehicle and one of them tries to handcuff him, but the young man resists.
Then, as seen in the recording, a struggle begins and the Agent draws his pistol and yells in warning: "Taser! Taser! Taser!". Then a shot is heard and the agent exclaims in surprise: "I shot him."
The police say they stopped the vehicle, because it did not have some papers in order, they asked Wright for identification and realized that I had an outstanding arrest warrant, so they tried to stop him.
It was at that moment that the man tried get back into the vehicle and was hit by a bullet.
During the trial, which was held in Minneapolis, the former agent had to respond to multiple questions the prosecutor asked about the stun gun and the differences it has with respect to the regulation pistol both in its size, its shape and its weight.
As the images exhibited during the trial showed, the taser is bigger and more bulky than the pistol.
Wright's death occurred near a city -Mineápolis- with spirits already heated by the trial by the aSesinato in May 2020 of the African American George floyd at the hands of the then police officer Derek Chauvin, which was taking place just those days.
In May 2020, Chauvin killed Floyd by suffocation after pressing his knee against his neck of the victim for more than nine minutes. The ex-police officer was sentenced for this crime to 22 and a half years in prison.