The police intervene a fake work of Murillo that was sold for 100,000 euros | Culture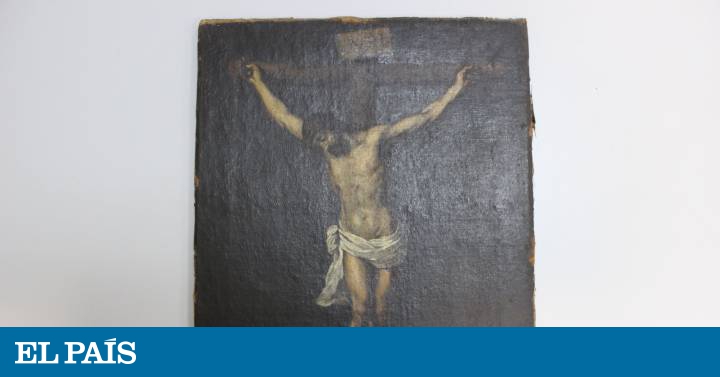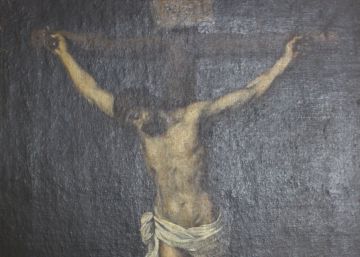 Agents of the Historical Heritage group of the National Police Unit attached to the Valencian Community have intervened an oil on canvas falsely attributed to the Sevillian painter Bartolomé Esteban Murillo and that was being sold for 100,000 euros.
The investigations, with the collaboration of the group of robberies of the Provincial Police of Malaga, began in April 2019 when the Historical Heritage group of the Generalitat Police detected an advertisement about the work announcing its sale backed by certificate and by The aforementioned amount, as reported by the Valencian Government in a statement. Two intermediaries were in charge of its commercialization and an expert in art of Italian nationality issued the certificate of his handwriting.
The agents of the Heritage group verified, after being advised by the "some of the greatest current specialists on Murillo's work", that although the painting was signed by Murillo, it was a work that could have been done by a disciple of his and could belong to the School of Murillo.
The experts confirmed their opinion and assured that "the hardness of the shadows with respect to the autographs of the teacher, the different treatment of the cloth and the features of the anatomy allow us to think that we are facing a work executed by a follower after the painter."
"The canvas on which this work is painted belongs to the 18th century, many years after the artist died. The original model of Murillo closest to this crucified Christ is in the Prado Museum in Madrid," they said.
The Court of Instruction number 1 of Malaga has been responsible for instructing the cause and has issued the consequent search and detention order of the seller of the painting and the intervention of the work, carried out by the group of robberies of the Provincial Commission of Malaga.
After being credited that the work is not original of the Sevillian painter, the Historical Heritage group requested the Court of Malaga protection measures to "not undermine Murillo's artistic prestige and negatively influence the economic value of his work", as well as to "avoid possible deception or fraud to third parties".
The Court of Malaga has agreed to proceed with the marking of the work as false on its front and back, and that it be handed over again to its owner or, failing that, be deposited in the Police Museum and can be used for teaching at the police level.