The Police do not rule out that the massive escape of the Palma plane was improvised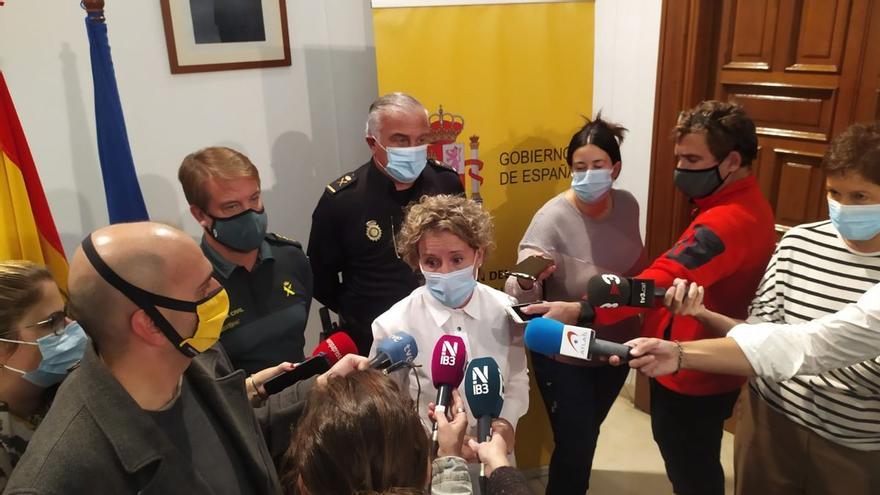 The Government delegate, Aina Calvo, assured this Saturday that the massive flight of passengers at Palma airport of a plane coming from Morocco it could have been improvised after the emergency landing in Mallorca. Calvo explained that the Police and the Civil Guard they do not have "data that would allow to affirm that it is an" act orchestrated, planned or designed in advance ", although it has specified that this hypothesis is not ruled out. The delegate has reported that 12 of the 24 migrants who fled along the slopes of Son Sant Joan have already been located and has denied that any of them have requested political asylum in Spain.
He has also pointed out that the protocol that was followed in the face of the supposed medical emergency on board that caused the arrival of the plane to the island was the "usual" one, although he has indicated that it will be reviewed when the investigation progresses. The migrants are initially accused of violating the aviation security regulations and the Aliens Act, but could be charged with more serious crimes. "It will be the judicial authority who determines it," said Calvo.
Following the serious incident recorded last night at the airport, the Government delegate has held a meeting with the superior chief of the National Police in the Balearic Islands, Gonzalo Espino, the Civil Guard colonel, Alejandro Hernández, and the director of Son Sant Joan, Tomás Melgar, to analyze what happened.